Global Trade Alliance of Northern Michigan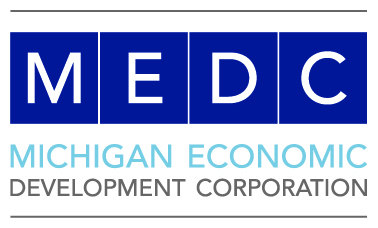 The Global Trade Alliance of Northern Michigan is a business resource for international trade. We connect businesses to service providers and peers to assist the launch and enhancement of global trade operations.
Enormous opportunities abound in global markets. Successful trade operations can result in business expansions and higher-wage job growth. Yet, navigating the global trade process can appear complex to new and experienced professionals alike. And while there are numerous service providers and government agencies available to help, many business owners may be unsure about where to start, or how their actions can translate into profits. To meet this need, Networks Northwest and Michigan Economic Development Corporation have partnered to create the Global Trade Alliance of Northern Michigan.
The Global Trade Alliance of Northern Michigan seeks to be a one-stop resource for trade strategy development, access to resources and information, and peer networking in the UP and Northern Lower Michigan. Through partnerships with northern Michigan businesses, local economic development organizations, educational institutions, and others, the GTA to provide a single point of access for market research and entry strategies, sales and distribution channels for regional products, promotional activities including trade missions and shows, and business networking, mentoring, and education.
Getting Started
Complete a brief INTAKE FORM to connect with your local MEDC International Trade Manager and program resources. We will contact you within 48 hours after submitting your online Intake Form.
Visit the MEDC International Trade Services webpage to learn more about their services.
Local contact
Chris Bosio
International Trade Manager
Export Office, MEDC
c/o Networks Northwest
PO Box 506
Traverse City, MI 49685
C: 517-348-9256
Follow us on social media
See how our services have helped local business Hayes Manufacturing
Testimonial
Northwest Michigan Works! is an essential resource for employers and job seekers in the Northern Michigan area.

Kathy Stuart, Michigan Rubber Products Human Resource Manager