Ron Jolly interviews Joni Krolczyk and Bruce Finlayson about the Team SBA Financing Roundtable
Listen in as WTCM AM-580's Ron Jolly interviews Joni Krolczyk, Small Business Consultant, Small Business Development Center (SBDC) and Bruce Finlayson, Chair, SCORE-Traverse City.
About the interview:
Listen in to learn how current or prospective small business owners can gain insight into the U.S. Small Business Administration (SBA) Guaranty Loan Program at this Roundtable on Small Business Lending. Co-hosted by SCORE Traverse City and SBDC Northwest, the upcoming Team SBA Roundtable features a team of experts who will demystify the lending process, clarify the ins and outs of SBA programs, and share real life examples of successful loan applicants.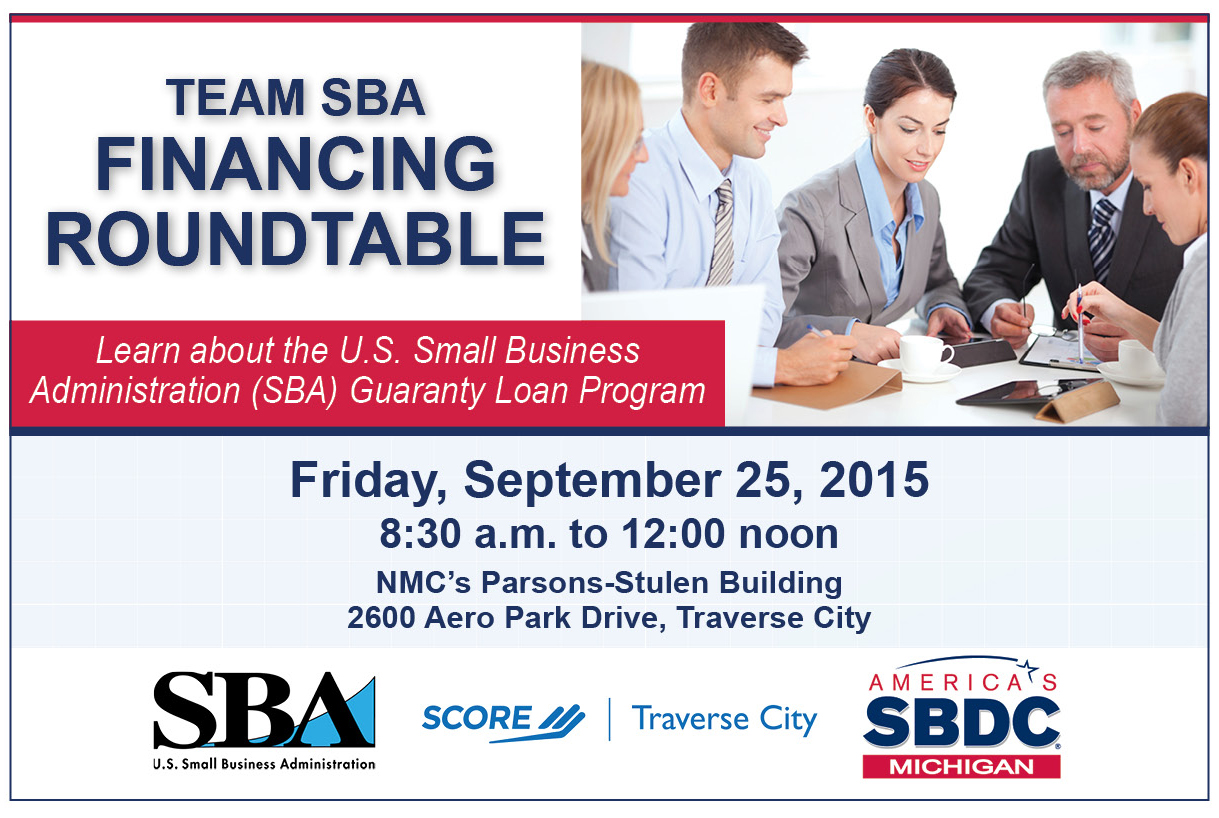 The roundtable is facilitated by experienced lenders with expertise in small business and SBA financing. The event is best suited to those seeking financing for their business, who have good credit, a solid business idea, and some money to invest in the business.

Team SBA Financing Roundtable
Friday, September 25, 2015
8:30 a.m. to Noon
NMC's Parsons-Stulen Building
2600 Aero Park Drive, Traverse City

Registration:
The cost to attend the roundtable event is $25 and pre-registration is required. For more information or to register, contact the Northwest Michigan SBDC at 231-922-3780.
Related info: Small Business Development Center Northwest Region
The professionals at Networks Northwest help our City Council, Planning Commission, and staff make thoughtful decisions to ensure our community is sustainable and resilient for many years to come.
- Mark Heydlauff, Charlevoix City Manager