WIOA Plan Available for Review and Comment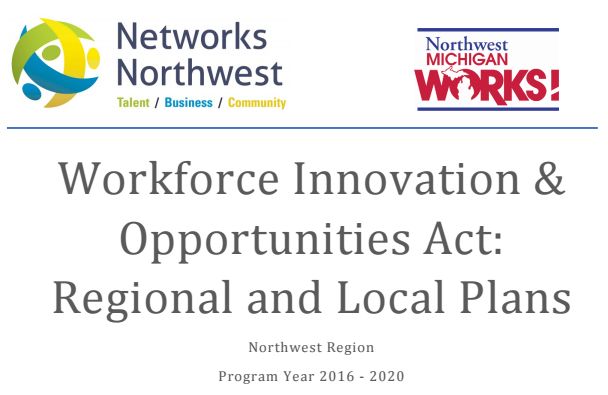 The Workforce Innovation & Opportunities Act (WIOA) Plan for Northwest Michigan is available for review and comment. The plan outlines both the regional strategies and the local area operations related to WIOA.
To plan is available for review on the Networks Northwest website at: networksnorthwest.org/localplans. Comments may be submitted via the comment form on the website or by mail to Elaine Wood and Terry Vandercook at:
Networks Northwest
P.O. Box 506
Traverse City, MI 49685
Hard copies of the plan are available on request by contacting Networks Northwest at 231-929-5000.
Our Township greatly benefits from Network Northwest's experience, depth of knowledge and understanding. Because they work with so many diverse communities in our ten-county region they understand the local land-use issues and are already working on solutions by the time we realize we need some help.
- Susan Odom, Chair, Suttons Bay Township Planning Commission