Village of Elk Rapids Recreation Plan Available for Public Review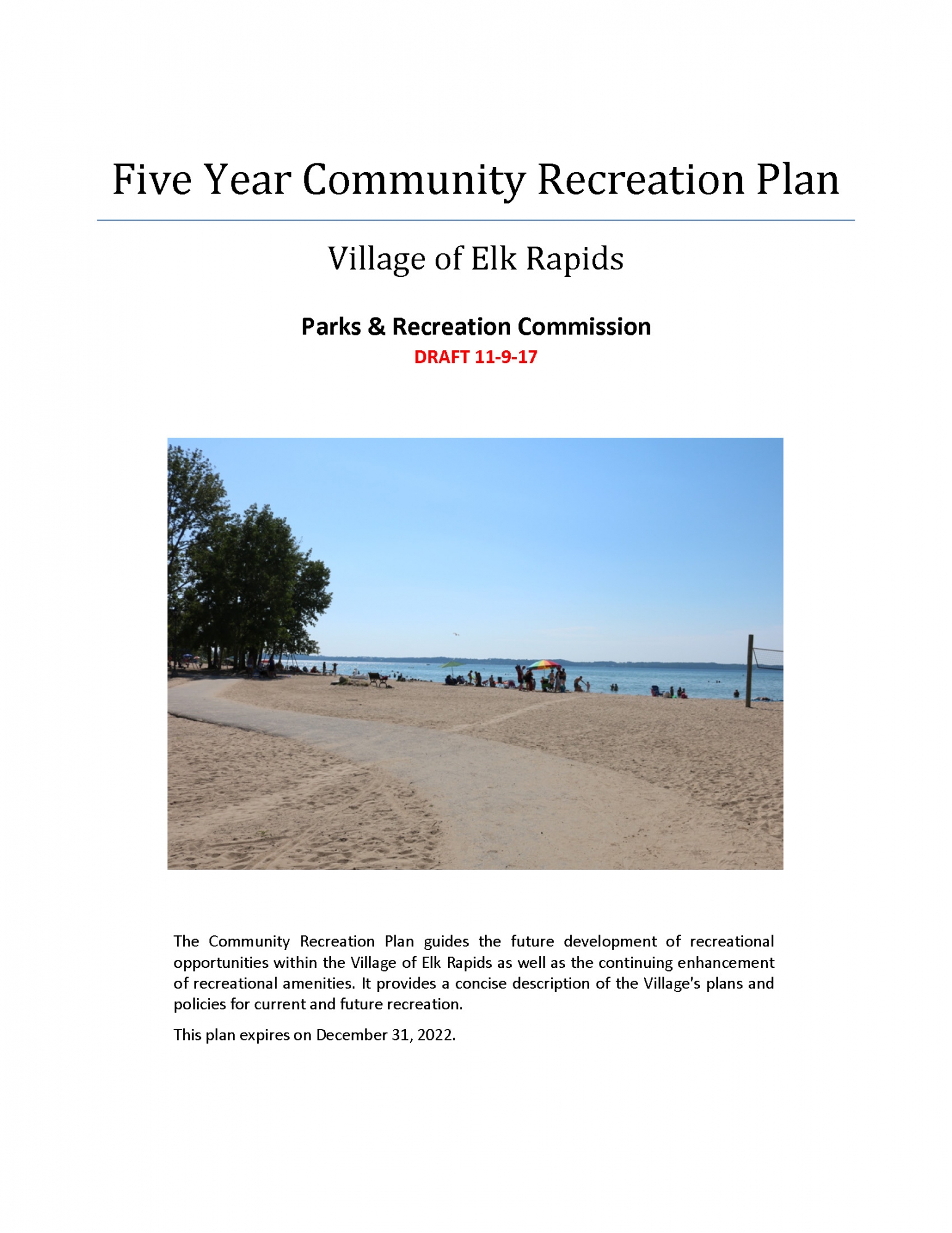 The draft Recreation Plan for the Village of Elk Rapids is available for public review beginning November 9, 2017. A copy of the plan is available here online. The draft plan can also be viewed at the Village Offices, located at 315 Bridge Street, Elk Rapids, MI. Please direct all comments to Networks Northwest at the contact information below by December 11, 2017. All comments will be compiled for consideration. Public comment will also be heard by the Elk Rapids Village Council at a public hearing on December 18, 2017.
To submit your comments, please contact Elizabeth Calcutt at Networks Northwest at elizabethcalcutt@networksnorthwest.org or 231-929-5048.
View Village of Elk Rapids Recreation Plan Draft (PDF).
Proposed Appendices:
Appendix A - 2017 Recreation Survey Results (PDF)
Appendix B - Legal Notices (included with final draft)
Appendix C - Approval Documentation (included with final draft)
Testimonial
Northwest Michigan Works! is an essential resource for employers and job seekers in the Northern Michigan area.

Kathy Stuart, Michigan Rubber Products Human Resource Manager