Unemployed Veteran Helped by Northwest Michigan Works!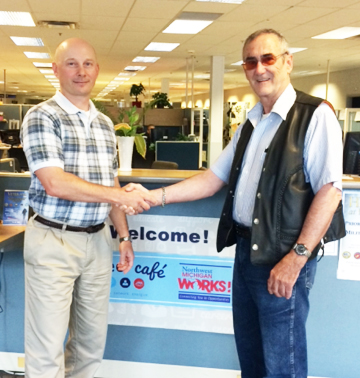 James Freeman (r.) with Veteran's Outreach
Program Specialist, Dale Ginzel (l.).
U.S. Navy veteran, James Freeman, was unemployed, experiencing health problems, living in his vehicle, and surviving off Social Security Disability payments when he came to the Northwest Michigan Works! Center in Traverse City. Freeman met with a Career Facilitator, attended job search workshops, and received intensive employment services. He also received assistance from a Veterans' Outreach Program Specialist and Michigan Rehabilitation Services.
In June of 2015, Freeman was hired as a shift manager at Grand Traverse Industries. He also worked with a Veterans Housing Resource Specialist who helped him find and pay for low-cost housing.
Northwest Michigan Works! is pleased to help all job seekers, including veterans who have served this country well!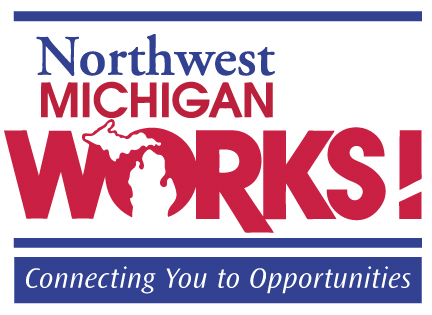 Related info: Veteran's Services | Job Seeker Services
Northwest Michigan Works! is an essential resource for employers and job seekers in the Northern Michigan area.
- Kathy Stuart, Michigan Rubber Products Human Resource Manager