Tech Program Exploration Day and Food Drive at NMC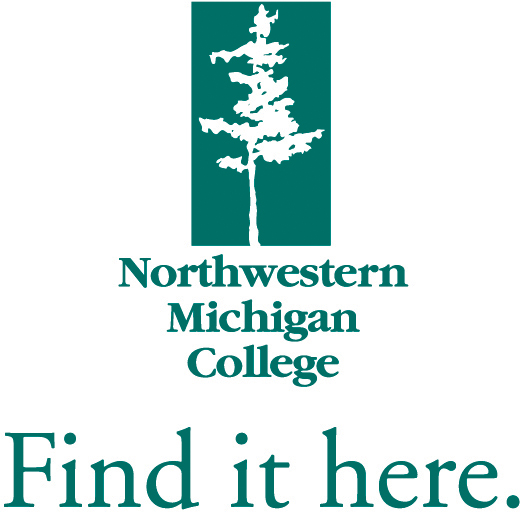 Northwestern Michigan College is offering a fun and unique way to give back to the community while getting an up-close look at some of the most exciting new technology available on campus.
Saturday, Nov. 8, business communications students will host an Exploration Day at NMC's Aero Park Laboratory building, 2525 Aero Park Drive, from 10 a.m. to 3 p.m. to benefit the NMC Food for Thought "Fill the Pantries: Food Drive Challenge."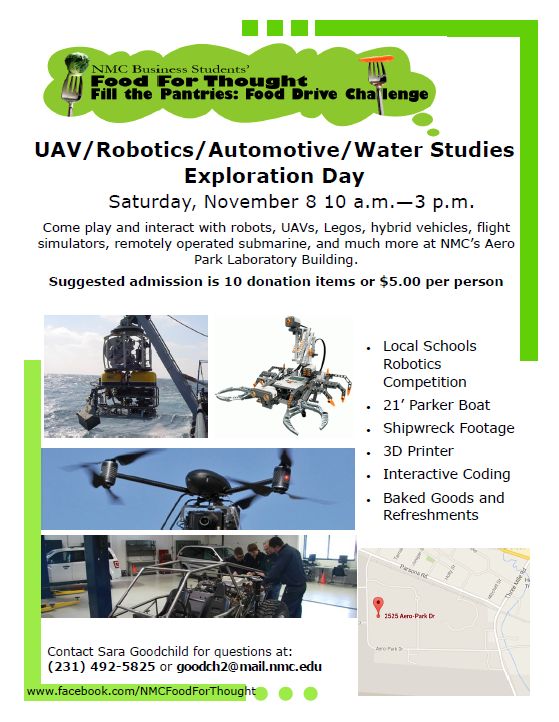 Community members of all ages are invited to explore and play with some of the latest equipment from NMC programs including a 3-D printer, unmanned aerial vehicles, flight simulators, robots, remotely operated submarine and more!
Suggested admission is 10 non-perishable food items or $5 per person. Food and funds collected will help fill shelves at 51 area food pantries.
The NMC Food for Thought "Fill the Pantries: Food Drive Challenge" is a semester-long service learning project that pairs NMC professional communications students and the Northwest Food Coalition. In 2013, with the help of the community, the challenge brought in more than 25,000 items to battle food insecurity. Food will be delivered to the pantries in time for Thanksgiving.
The professionals at Networks Northwest help our City Council, Planning Commission, and staff make thoughtful decisions to ensure our community is sustainable and resilient for many years to come.
- Mark Heydlauff, Charlevoix City Manager