Supportive Workplace Award Presented to Incredible Mo's

Supportive Workplace Award
Incredible Mo's in Grawn earned the recognition for providing employees with resources and assistance to address problems before they affect productivity. Incredible Mo's is an entertainment center with bowling, an arcade, restaurant, and bar. Owner Chris Mohrhardt says he encourages his employees to have fun on the job and tries to provide them with a dependable place to work. Employees also give back to the community through a project at Mo's that provides free birthday parties to children and families in need.
"We find that when they have a dependable workplace they're happier, they're more engaged, they want to stay here longer, and that gets passed down to the customer," said Mohrhardt.
The other Supportive Workplace Award winners were Crystal Mountain Resort and Spa in Thompsonville and Plascon in Traverse City. The Poverty Reduction Initiative selected the winners from a group of businesses nominated by companies and individuals in the Grand Traverse region. Video stories about Incredible Mo's and the other businesses and their supportive workplace practices are available at: TraverseBayPRI.org (Supportive Workplace Award page).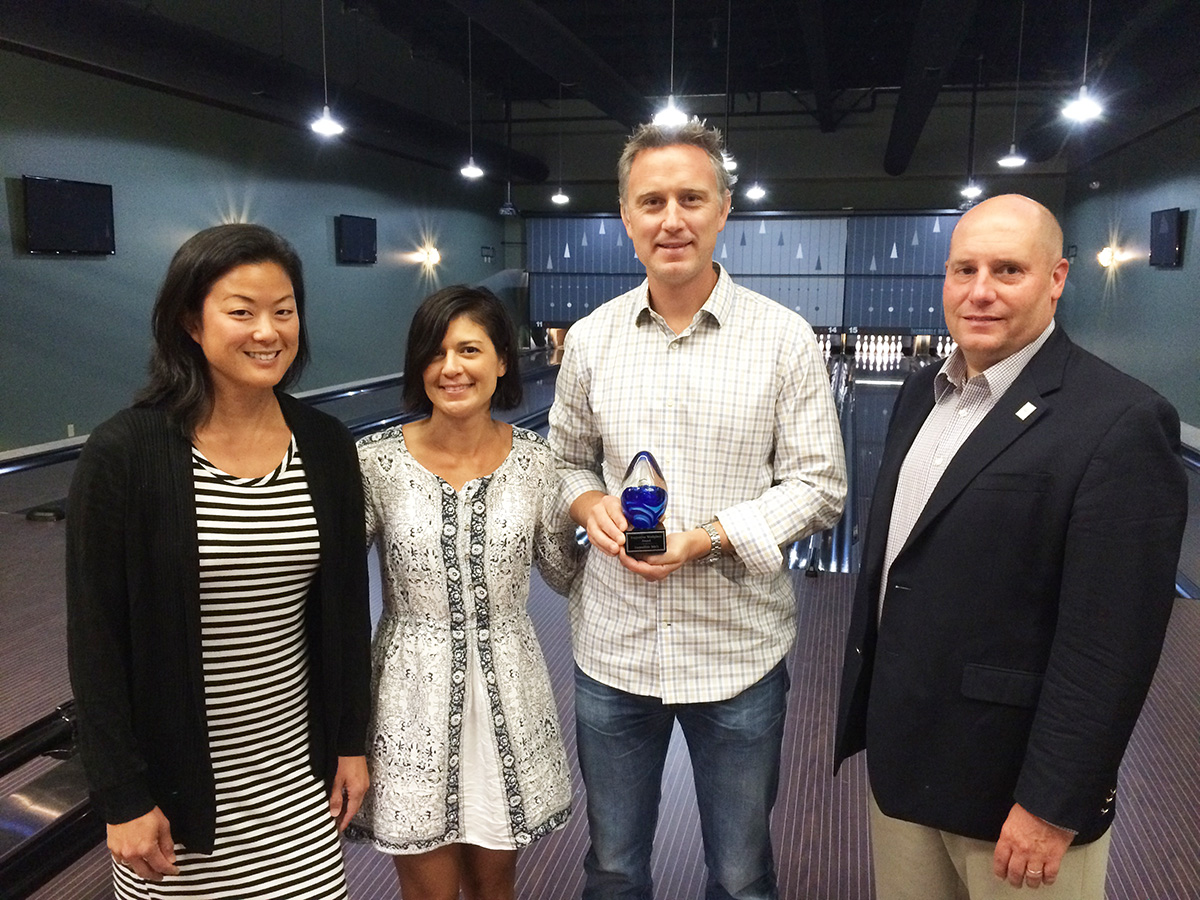 The Traverse Bay Poverty Reduction Initiative presented Incredible Mo's with a Supportive Workplace Award.
Pictured (l-r): Sakura Raftery, Poverty Reduction Initiative; Sandra and Chris Mohrhardt, Owners, Incredible Mo's;
and Steve Wade, Poverty Reduction Initiative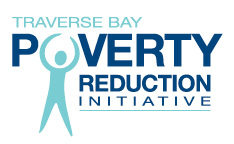 Testimonial
Northwest Michigan Works! is an essential resource for employers and job seekers in the Northern Michigan area.

Kathy Stuart, Michigan Rubber Products Human Resource Manager