Statewide Recognition for Networks Northwest Board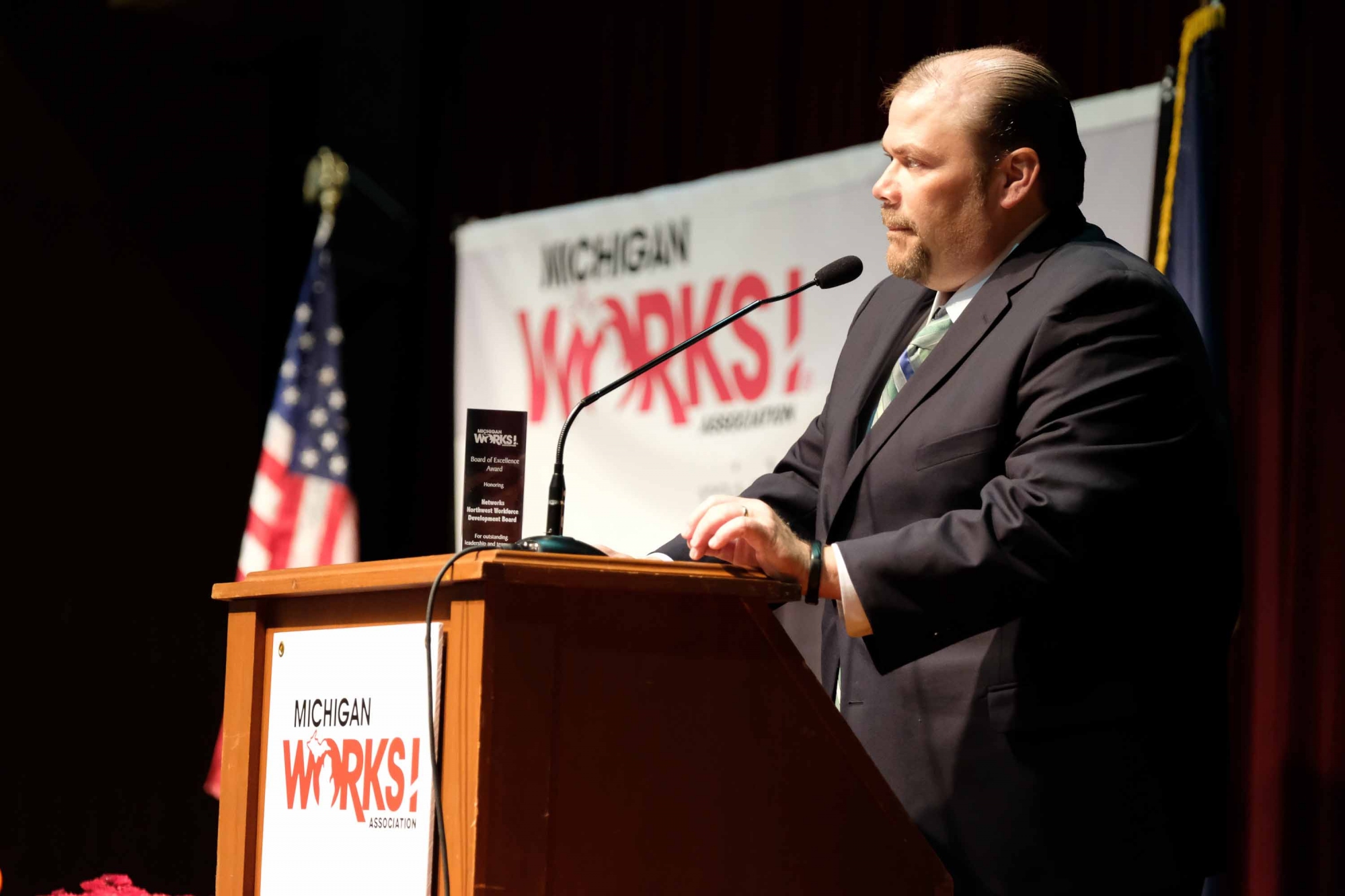 The Networks Northwest Board has received the Michigan Works! Association Board of Excellence Award. The award honors a Michigan Works! Agency Workforce Development Board that exemplifies leadership and teamwork and the qualities of being locally responsive, demand driven, strategic, innovative, and collaborative. The award was presented at the Michigan Works! Association Annual Conference October 4 in Mt. Pleasant.
At the award presentation, the Board was described as representing the epitome of the qualities the award recognizes. The Northwest region was also acknowledged for its long history of public and private partnership, along with administrative consolidation of multiple regional functions into one organization.
The Networks Northwest Board is the state's first Regional Prosperity Board and is a combination of elected officials, educators, other public representatives, and private business representatives.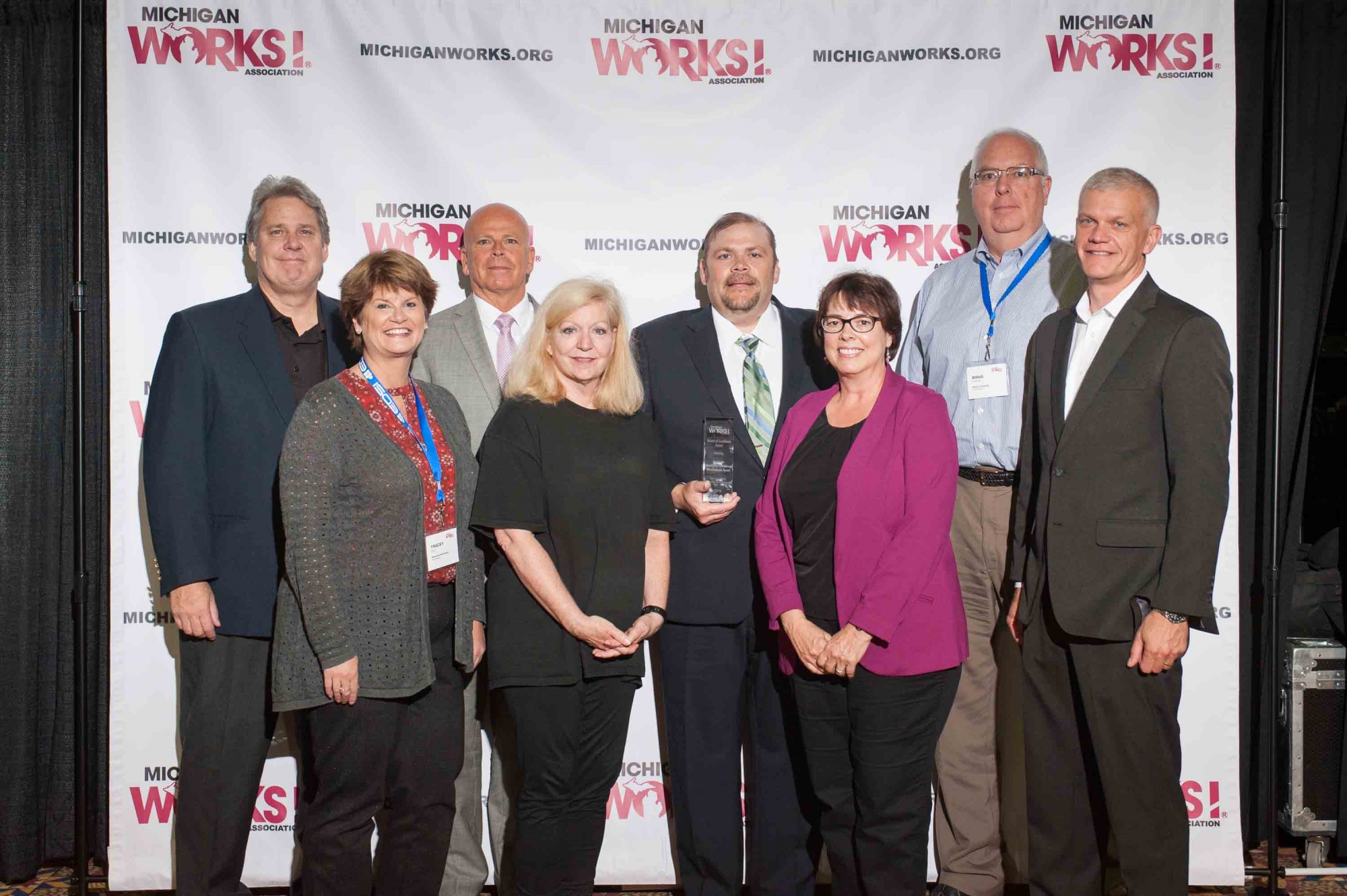 Networks Northwest always proves to be a valued resource for our local government planning efforts. No organization does a better job of convening partners, promoting collaboration, and reporting on the data than does Networks Northwest
- Ty Wessell, Leelanau County Commissioner