Résumé After Hours at Michigan Works in Cadillac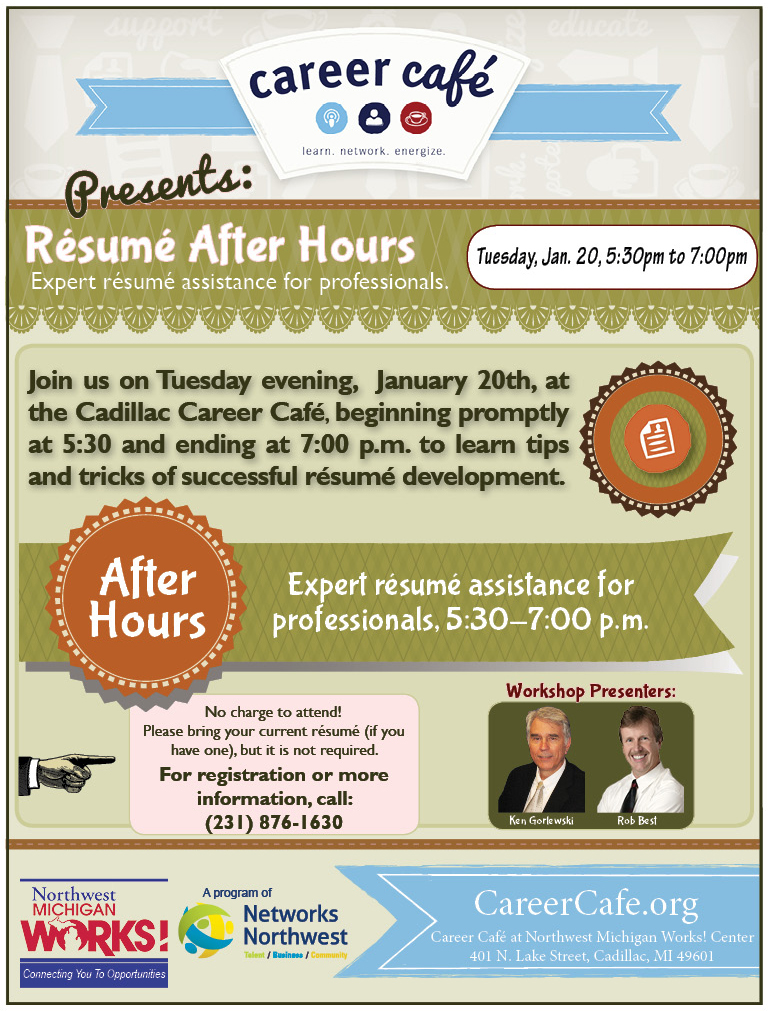 Professionals who want to update their résumés can learn the tips and tricks of successful résumé development at a Résumé After Hours event January 20 at Northwest Michigan Works! in Cadillac. The event will run from 5:30 p.m. to 7:00 p.m. at the Career Café located inside the Michigan Works! Center at 401 Lake Street.
Résumé After Hours is designed for professionals who are looking to move into a new job or advance at their current place of employment, but don't have time to attend a job search workshop during the day. Discussion topics will include résumé types, common mistakes, current job search trends, and future employment opportunities. There will also be an opportunity for a quick critique of current résumés.
There is no charge to attend the event. Participants should bring their current résumé if they have one, but those without a résumé are also encouraged to attend. More information is available by calling 231-876-1630.
Related info:
Testimonial
Our Township greatly benefits from Network Northwest's experience, depth of knowledge and understanding. Because they work with so many diverse communities in our ten-county region they understand the local land-use issues and are already working on solutions by the time we realize we need some help.

Susan Odom, Chair, Suttons Bay Township Planning Commission