Regional Housing Demand and Strategies Discussions to be Held in Northwest Michigan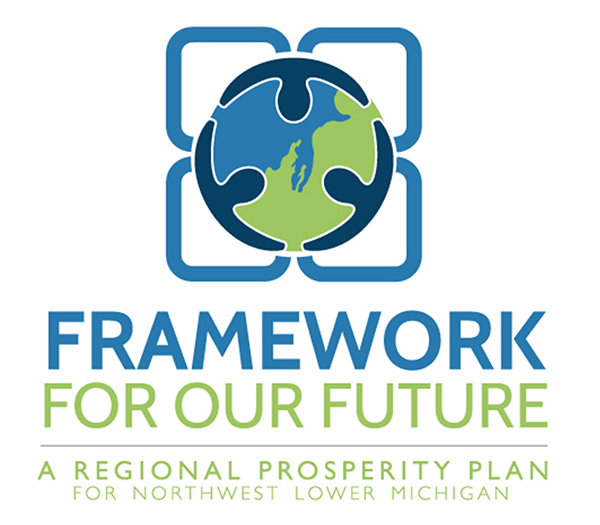 The results of a housing target market analysis for Northwest Michigan will be discussed at a series of public forums in five communities in November. The events will be held November 12 in Cadillac and Manistee, November 13 in Petoskey and Traverse City, and November 14 in Suttons Bay. The forums are being hosted by Networks Northwest to share information connected to the housing component of Framework for Our Future: A Regional Prosperity Plan for Northwest Michigan.
"Up-to-date housing market information is critical for those developing policy, meeting community needs, or making business decisions around housing in our communities," said Sarah Lucas, Regional Planning Department Manager for Networks Northwest. "All parts of the community are encouraged to attend one of the forums to learn about and discuss important housing trends and potential next steps."
A consultant from LandUse USA will discuss the results and recommendations of the housing target market target analysis, which identifies local demand for housing types based on preferences of various population groups in Northwest Michigan. There will also be an overview of the Framework for Our Future housing strategies, and a discussion of builder and developer needs, barriers, and potential resources for development.
The forums will be held at the following times and locations.
Manistee, November 12, 9 a.m. – 11 a.m.
West Shore Medical Center Education Center, 1465 E. Parkdale Ave.
Cadillac, November 12, 2 p.m. – 4 p.m.
Wexford-Missaukee Career Tech Center, 9901 E. 13th St.
Traverse City, November 13, 9 a.m. – 11 a.m.
Governmental Center, 400 Boardman Ave.
Petoskey, November 13, 2 p.m. – 4 p.m.
Bear Creek Township Hall, 373 N. Division Rd.
Suttons Bay, November 14, 9 a.m. – 11 a.m.
Leelanau County Government Center, 8527 E. Government Center Dr.
There is no cost to attend any of the events and refreshments will be served. Please RSVP by November 7 to: Sarah Lucas, sarahlucas@networksnorthwest.org or 231-929-5034.
The Framework for Our Future: A Regional Prosperity Plan for Northwest Michigan is a regional resource for communities working to meet local goals. It was developed, with participation from a broad range of community leaders, stakeholders, and the public, as part of Michigan's Regional Prosperity Initiative. It includes a wealth of information and tools that all parts of the community can use to supplement their local deliberation, planning, and decision-making process.
A draft of the Framework is available for review and comment at: networksnorthwest.org/rpi.
Testimonial
Northwest Michigan Works! is an essential resource for employers and job seekers in the Northern Michigan area.

Kathy Stuart, Michigan Rubber Products Human Resource Manager