Northwest Michigan Works! Offers Scholarships for CNC Machinist Program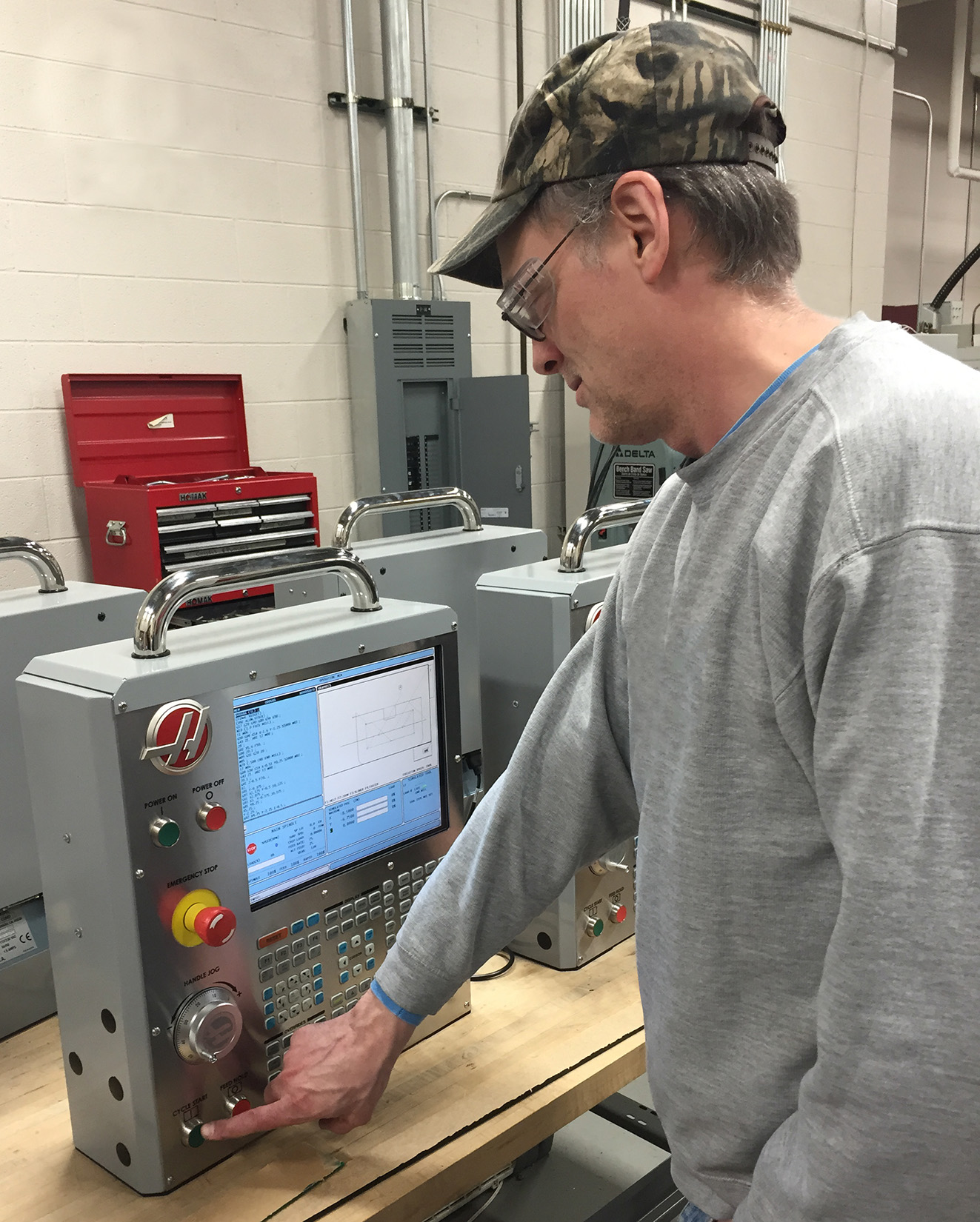 Northwest Michigan Works! is offering one full or two half scholarships for the Baker College computer numerical control (CNC) machinist certificate program that is available at Baker College's advanced manufacturing lab located at the Charlevoix Middle/High School (CMS/HS).
Eligible applicants are individuals who have been unemployed for 28 weeks or more since January 2008. Classes begin Monday, Sept. 28.
"Northwest Michigan Works! provides scholarships for job training programs across the region that lead to employment in high-demand careers," said Janie McNabb, Michigan Works! chief operating officer. "The number of scholarships awarded will depend upon the applications we receive."
"We are grateful to Northwest Michigan Works! for support of this program," said Kelly Smith, Baker College of Cadillac president. "It can quickly move an unemployed resident with good skilled trades aptitude into the workforce — into a good job with advancement potential."
Mark Lagerwey, Baker College of Cadillac dean of business and technology, said that the CNC machinist program, now in its third year in Charlevoix, is an excellent example of a collaborative initiative that involves the public schools and manufacturing employers.
"Together, we are more quickly helping meet the strong demand for trained CNC machinists throughout northern Michigan," he said. "Baker College delivers direct-credit machining and computer aided design classes to CMS/HS students during the day. The college-level courses are provided in the evening, which is convenient for students who work during the day."
Individuals interested in applying for the scholarship should contact Michigan Works! Career Advisor Renee Zaika at 231 347-5150. For information about the Baker College CNC machinist program, contact Lagerwey at 231 876-3149, or Audrey Charmoli in the Baker College admissions office at 231.876.3119 or audrey.charmoli@baker.edu.
In Northwest Lower Michigan, job seekers meeting certain eligibility criteria can obtain scholarships to attend training in high-demand careers. Contact your local Northwest Michigan Works! Center for more information.
Testimonial
Networks Northwest always proves to be a valued resource for our local government planning efforts. No organization does a better job of convening partners, promoting collaboration, and reporting on the data than does Networks Northwest

Ty Wessell, Leelanau County Commissioner