Northwest Michigan PTAC Client Recognized as Michigan's Government Contractor of the Year
Dave Goudreau started Northern Wings in 2001 as an aircraft wheel and brake repair shop in a pole barn in Engadine, Michigan. Over the years the business has evolved and is now an aerospace and military
support system based in a custom-built facility in Newberry.
"We take it from top to bottom," said Goudreu. "We can assist you in any measure of maintenance, repair, supply chain, etcetera. We'll import/export, we'll manage your repairs, we'll manufacture parts. We deliver them on time, on target, regardless of where you are in the world."
Goudreau says starting and growing Northern Wings would have been "virtually impossible" without the assistance of the Procurement Technical Assistance Center (PTAC). His first connection to the PTAC was through a series of seminars when he was starting the business. Since then Northern Wings has received technical assistance from the PTAC and has been involved with government contract training on a variety of topics including cybersecurity and ITAR.
"I don't know that there are very many employees here who haven't been touched by some level of PTAC training and/or orientation," said Goudreau.
"They take advantage of all the PTAC services that we have," said Don Makowski, Northwest Michigan PTAC Procurement Counselor. "Any trainings we have here in the Upper Peninsula you can normally find a Northern Wings company representative there. Actually, I've had one of their representatives help teach a class before."
"I always relate it to learning a different language and a different culture," said Goudreau. "There's only one way to do it and that's go to the PTAC and learn how to speak their language."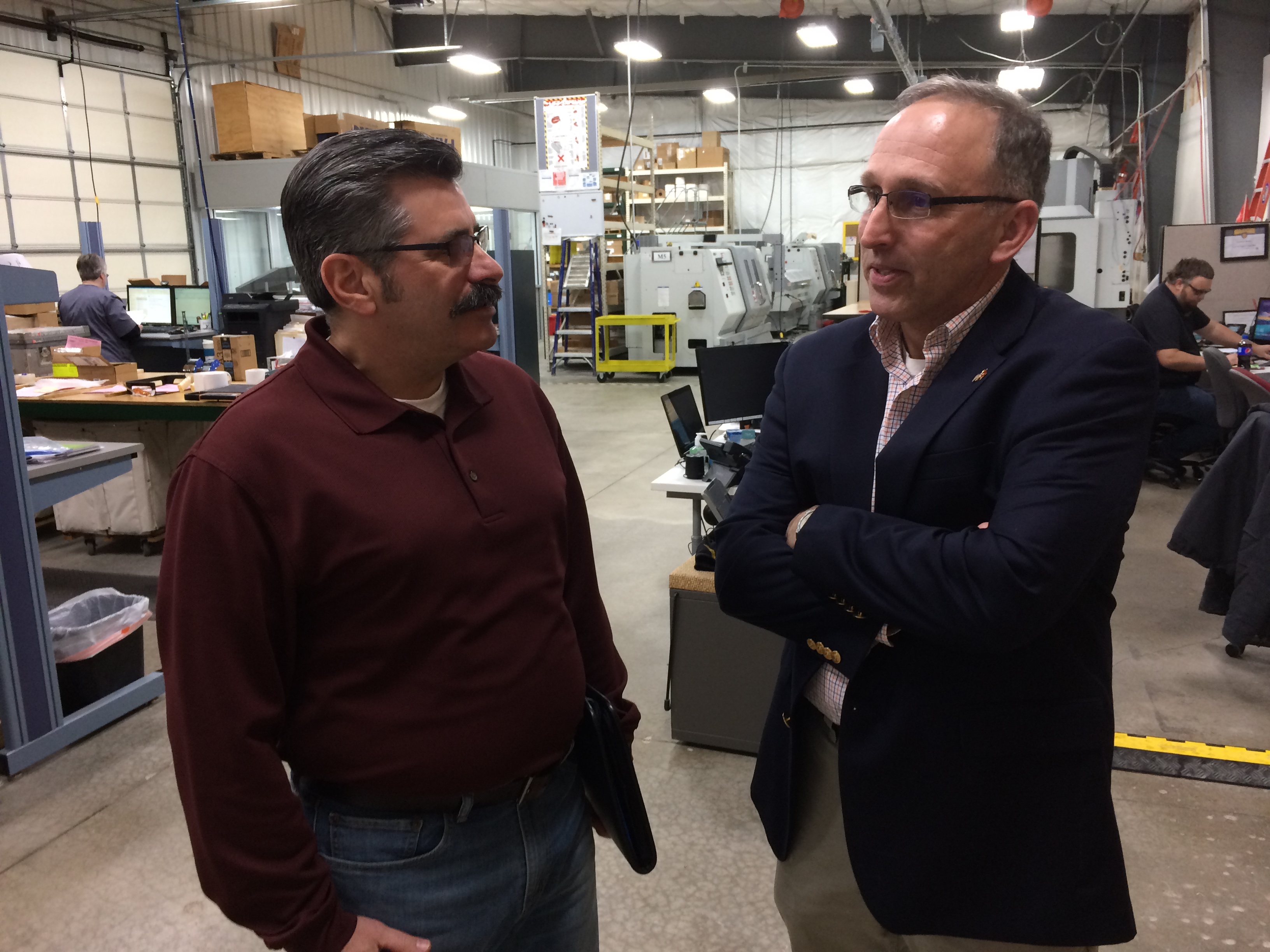 The success they've had as a business and their work with the PTAC has earned Northern Wings recognition as Michigan's Government Contractor of the Year.
"They've given back to the community," said Makowski. "They've received numerous awards, which they've deserved. But also they have members that sit on boards for Michigan Works. They've participated in our PTAC's of Michigan events by sitting on panel discussions. And they're always there to give a helping hand whenever asked."
"It means a lot, and it's primarily for the employees," said Goudreau. "It kind of shows that, as we call it, we're the anomaly in the wilderness, and that we can succeed."
"The U.P. wilderness holds lots of wonders including small businesses with big dreams and big successes. So much so that we recently added a second counselor to the U.P.," said Cathy Fairbanks, Northwest Michigan PTAC Program Manager. "We're proud to play a small part in Northern Wing's success. I often hold them up as an example of how to be successful in the government marketplace. It does take the commitment to "learn a new language." But our most successful clients learn that language, take advantage of our many services, and stay involved with the PTAC."
Networks Northwest always proves to be a valued resource for our local government planning efforts. No organization does a better job of convening partners, promoting collaboration, and reporting on the data than does Networks Northwest
- Ty Wessell, Leelanau County Commissioner