Meijer Recognized as Michigan Works Employer of the Year
Meijer received the Challenge of Excellence Employer of the Year Award October 6 at the Michigan Works Association Annual Conference in Mount Pleasant. The retailer worked with Northwest Michigan Works! to meet its staffing needs in Acme, Cadillac and Manistee.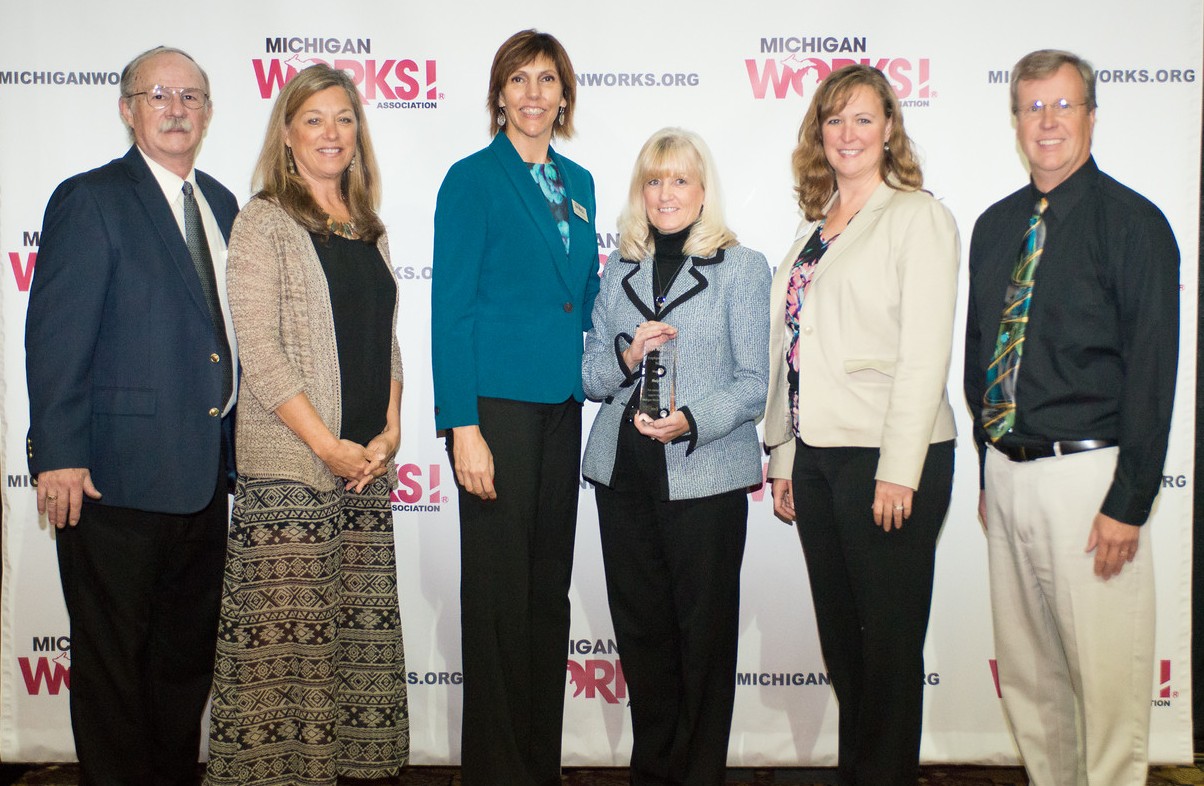 Meijer had a big task in recruiting and hiring qualified workers for their new store in Manistee. Working in tandem with Northwest Michigan Works!, they planned a hiring strategy, posted all the positions on the Pure Michigan Talent Connect, and started their recruiting efforts. Using an online job application followed by an initial telephone interview, Meijer screened over 500 applicants. Northwest Michigan Works! assisted candidates with completing the application, creating quality résumés, and preparing for the interviews. The company filled all 288 positions after conducting in-person interviews at the Manistee Michigan Works! Center. Staff there provided all the on-site support for those intensive four days of candidate interviews. The company also used to Center for its employee orientation sessions.
"It's so valuable for us to partner with Michigan Works! They've done a great job of helping us through this large hiring process. The biggest thing is just how willing and supportive Michigan Works! has been," said Ken Babcock, Manistee Meijer Store Director.
Meijer used the same hiring process through Northwest Michigan Works! in Traverse City for their new store Acme. Michigan Works! helped them fill positions at their Cadillac location.
Testimonial
Networks Northwest always proves to be a valued resource for our local government planning efforts. No organization does a better job of convening partners, promoting collaboration, and reporting on the data than does Networks Northwest

Ty Wessell, Leelanau County Commissioner