Manistee County Sign Regulation Workshop
Would your sign ordinance survive a court challenge?
Sign Regulation in Manistee County Post-Reed v. Town of Gilbert
Wednesday, May 18, 2016
6 - 9 p.m.
Manistee City Hall, Council Chambers (3rd floor)
70 Maple Street, Manistee, MI 49660

The 2015 Supreme Court ruling in Reed v. Town of Gilbert impacts almost every sign ordinance in the U.S. Come find out why all of the sign ordinances that were examined in Manistee County contain at least a few problematic provisions; and ways to improve your sign code post-Reed. Attend on May 18 to learn about:
Legal issues (Reed et al. v. Town of Gilbert, Arizona, et al. U.S. Supreme Court)

How to critique your sign regulations (most sign regulations will need to be amended or re-written)

What you can do

What not to do

Sign Ordinance resources: samples and models to consider

Citizen Planner Credits will be offered for this workshop.

Registration:
The cost of the workshop is $55 through May 13, 2016.
After May 13, 2016, late registrations will cost $70.
Click here to REGISTER for the workshop in Manistee ($55 through 5/13/2016; $70 thereafter)

***If you wish to pay by credit card, select: "Pay by Credit Card" when you register; or you may pay by check: Please make check payable to: Northwest Michigan Council of Governments,
PO Box 506, Traverse City, MI 49685-0506

Instructor:
Kurt Schindler, AICP
Land Use Educator, Michigan State University Extension
Networks Northwest is hosting this program in partnership with Michigan State University Extension.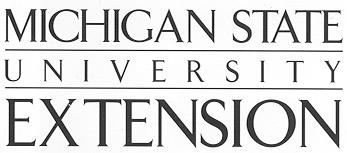 Testimonial
Networks Northwest always proves to be a valued resource for our local government planning efforts. No organization does a better job of convening partners, promoting collaboration, and reporting on the data than does Networks Northwest

Ty Wessell, Leelanau County Commissioner