Long-time Board Members Recognized for Years of Service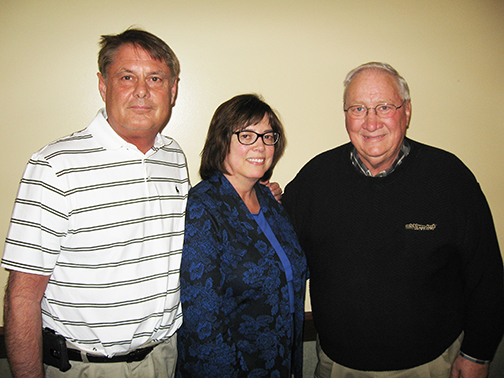 Larry Inman, Elaine Wood, Dave Adams
After more than 50 years of combined service, two local leaders are leaving the Networks Northwest board. Dave Adams is retiring after more than 30 years as a board member. He started in 1981 and served as chair of the Northwest Michigan Workforce Development board since 1986.
"Dave has been a consistently strong voice for Michigan Works through a long series of changes, always supporting our mission and advocating for the key role played by the private sector," said Elaine Wood, Networks Northwest CEO. "We will miss him tremendously and are forever thankful for his excellent leadership, support and encouragement, and his strength of character that has guided us for so long."
Also leaving the board is Larry Inman, who is headed to Lansing to become a state representative. He served on the Northwest Michigan Council of Governments board for over 20 years and was the board's chairman for much of that time.
"Larry has been a fabulous advocate for our organization," said Wood. "He's been supportive while asking tough questions and looking for solutions to the challenges we've faced."
Adams and Inman received special recognition at the Networks Northwest Board's meeting in December.
Northwest Michigan Works! is an essential resource for employers and job seekers in the Northern Michigan area.
- Kathy Stuart, Michigan Rubber Products Human Resource Manager