Jobs for Vets Hiring Fair Seeks Area Employers
The annual Jobs for Vets Hiring Fair is looking for businesses that may have jobs to offer area Veterans. The hiring fair is scheduled for Tuesday, March 22 at the NMC Hagerty Center. Only businesses that have jobs, or expect to soon have jobs are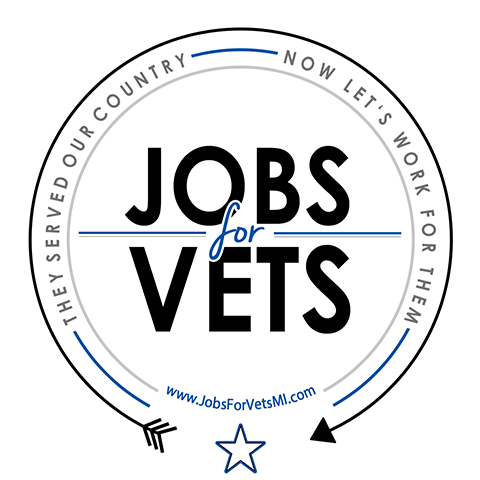 encouraged to register now at JobsForVetsMI.com.
A limited amount of space is available and last year the event was maxed out. A $40 fee will be charged to registered businesses to cover costs of the event and help support Veteran causes.
"Our Veterans bring characteristics that are highly prized by business," says NMC Military and Veteran Services coordinator, Scott Herzberg. "Plus many businesses appreciate the sacrifices Veterans have made. Making jobs available to them is a great way of saying thanks." Herzberg adds that generally Veterans are dependable, follow instructions, are strong contributors and bring leadership abilities.
Available jobs will be posted online next to the participating businesses so Veterans are aware of what is available. The Jobs for Vets Hiring Fair not only targets men and women who have just left military service, but also Veterans who are looking to find better jobs.
The Hiring Fair is organized by the NMC Military and Veteran Services, Michigan Works! and the Traverse Area Human Resources Association. Sponsors include Bill Marsh Auto, Flight Path Creative, Britten Media, Jimmy Johns and Fox Motors. Additional sponsorship of the hiring fair is available. Contact Scott Herzberg at (231) 995-2526 for more information.
Testimonial
Northwest Michigan Works! is an essential resource for employers and job seekers in the Northern Michigan area.

Kathy Stuart, Michigan Rubber Products Human Resource Manager