Jobs for Michigan's Graduates Kicks Off in Char-Em ISD

A special Initiation and Installation Ceremony was held to formally kick off the Jobs for Michigan's Graduates program for students in the Char-Em ISD Career and Technical Education Welding Program at East Jordan and Pellston. Northwest Michigan Works and the ISD are partnering to provide the JMG program which is a statewide initiative to help increase graduation rates and also help students make a successful transition into post-secondary education and/or employment opportunities. JMG offers mentoring, job readiness and leadership development skills, and connections to work experience.
"Jobs for Michigan's Graduates has its own curriculum and competencies which goes along with what they're doing here in welding," said JMG Specialist, Aaron Sue Meyer. "But I'm going to focus more on soft skills and employment and making sure that we can overcome any of those barriers to their career paths or goals."
The ISD's Director of Career and Technical Education, Jim Rummer, says the connection to local employers provided through JMG is especially important because due to budget cuts they no longer have school to work coordinators on staff.
"We can provide the technical skill training to our students but it's been really hard for us bridge that gap to the workplace," said Rummer. "For us to have this JMG Specialist to connect our welding program to these workplaces is a godsend for us."
In the year after they graduate the JMG students will also receive assistance with things like job search and post-secondary education enrollment.
Along with the partnership with the Char-Em ISD, Northwest Michigan Works also coordinates JMG programs at the Traverse Bay Area ISD Career Tech Center and the Wexford-Missaukee ISD Career Tech Center.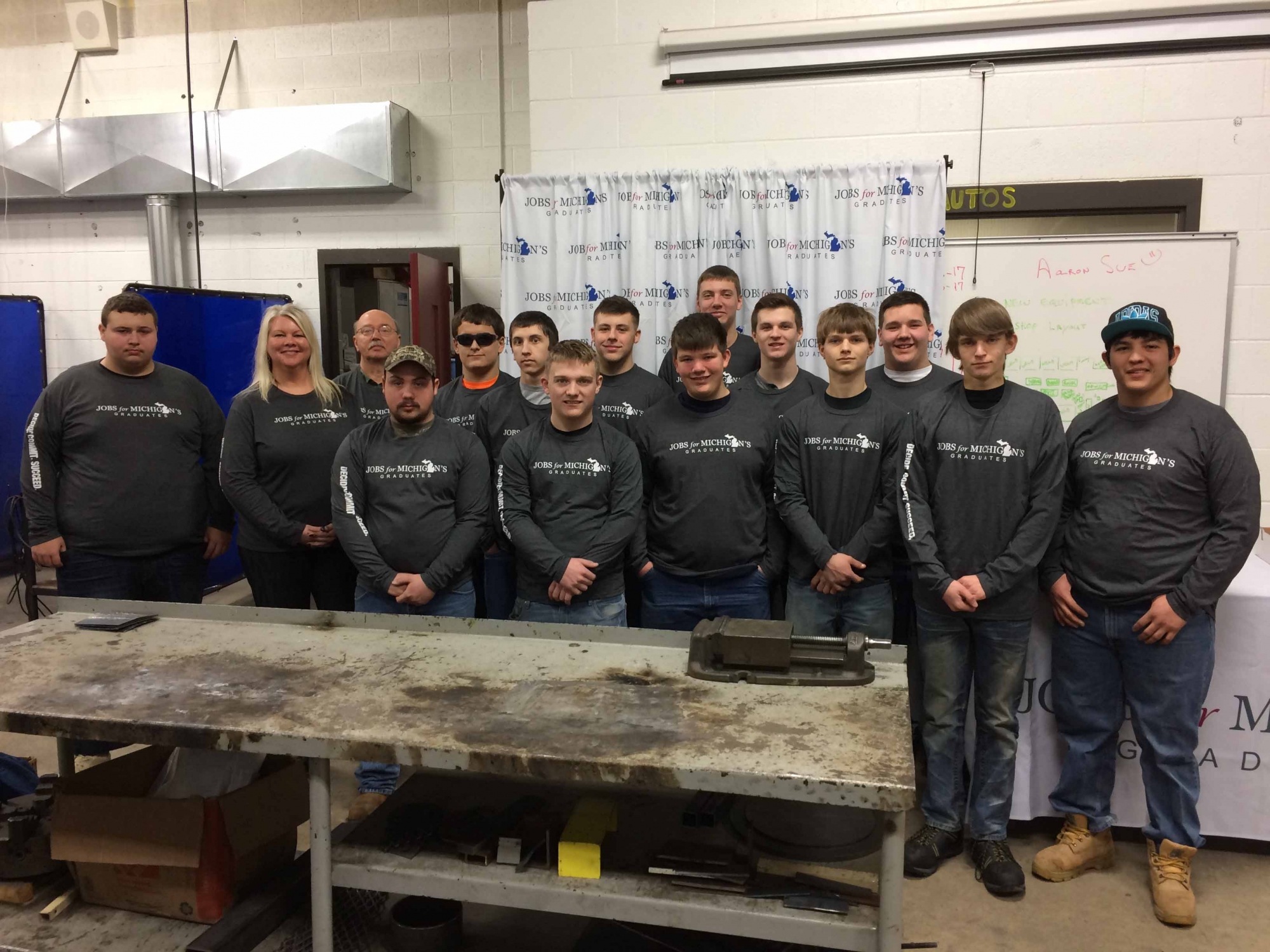 Jobs for Michgan's Graduates students in the Char-Em ISD Career and Technical
Education Welding Program at East Jordan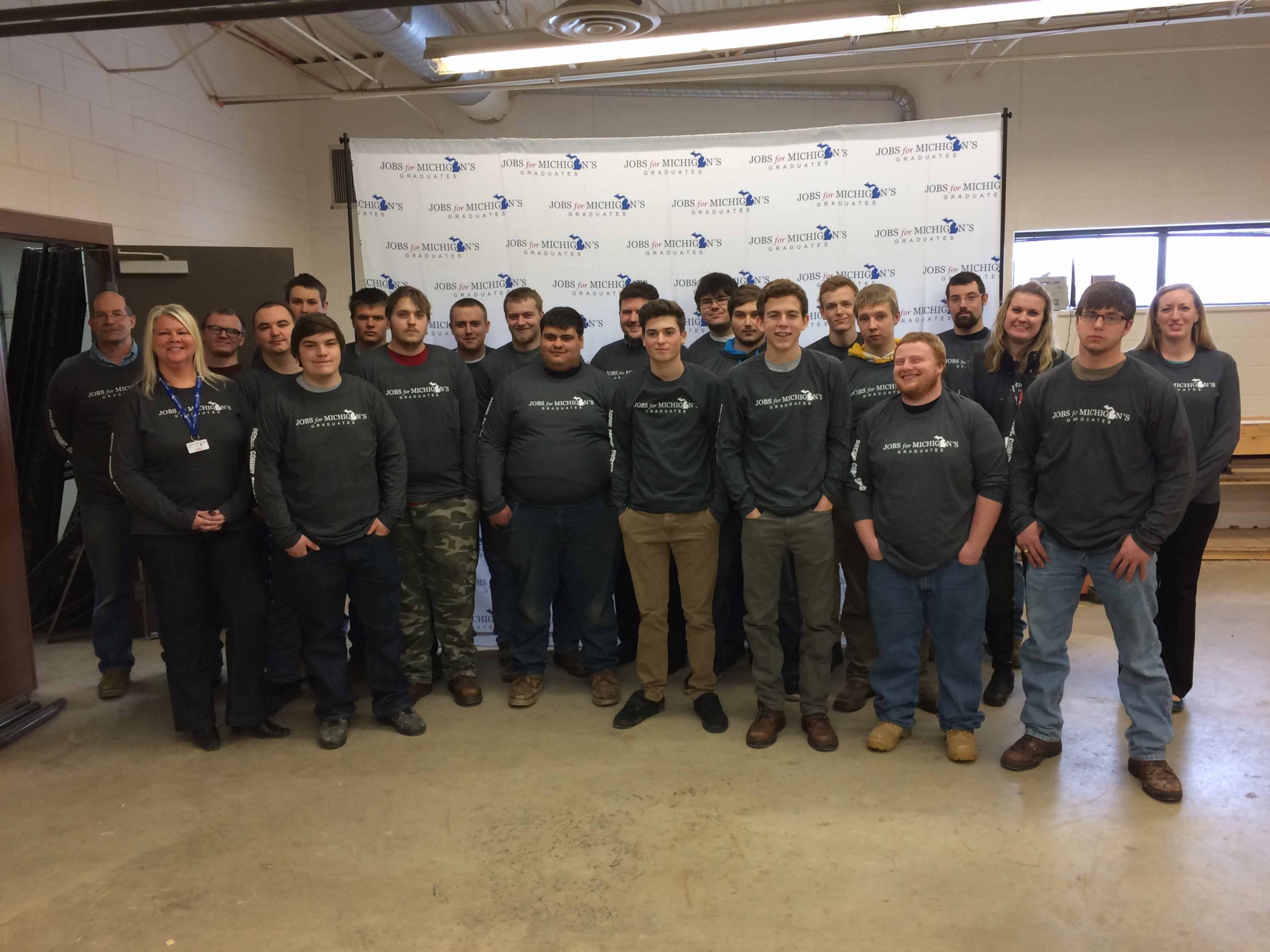 Jobs for Michgan's Graduates students in the Char-Em ISD Career and Technical
Education Welding Program at Pellston
Our Township greatly benefits from Network Northwest's experience, depth of knowledge and understanding. Because they work with so many diverse communities in our ten-county region they understand the local land-use issues and are already working on solutions by the time we realize we need some help.
- Susan Odom, Chair, Suttons Bay Township Planning Commission