JMG Students Participate in Career Conference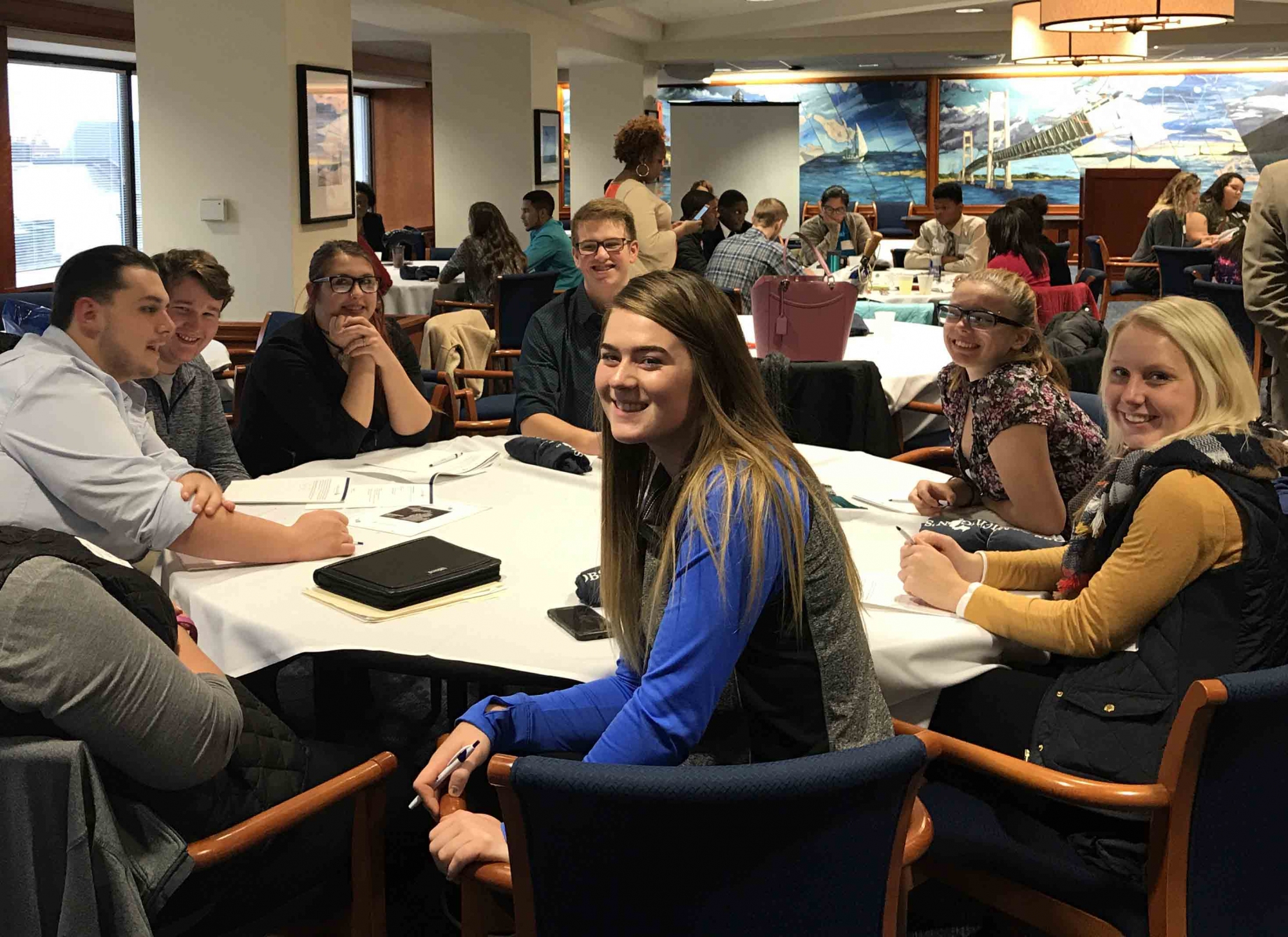 Students in the Jobs for Michigan's Graduates (JMG) program in Northwest Lower Michigan participated in the annual JMG Career Association Conference in Lansing. A total of seven students from the region's three Intermediate School Districts joined 100 other JMG students from around the state to learn about leadership development and bringing new ideas to the classroom.
The students participated in breakout sessions where they discussed having career associations in their classes that would help plan and coordinate talent tours, employer visits, and community service events. Students also had the opportunity to listen to guest speakers that included other JMG students and a representative from the Annie E. Casey Foundation.
Northwest Michigan Works! coordinates JMG programs at the Charlevoix-Emmet Intermediate School District, the Traverse Bay Area ISD Career-Tech Center, the Wexford-Missaukee Career Tech Center, and a JMG Career Readiness program in Manistee.
Jobs for Michigan's Graduates is the leading program of Youth Solutions, Inc., a premiere youth opportunity organization on a mission to equip young people with the skills to overcome barriers and win in education, employment, and as citizens. Youth Solutions is the state-based affiliate of the national Jobs for America's Graduates organization (jag.org), one of the largest and most successful school-to-work systems in the United States. The JMG model consists of a comprehensive set of services designed to help young people achieve education and career goals. For more information on Youth Solutions and its Jobs for Michigan's Graduates programming, visit ouryouthsolutions.org.
JMG student (l-r) Austin Vattimo, Christopher Reid, Aiden Zick, Jenna Miller, Jayde Kamphouse, Bailey Schierbeek, Victoria Schuette.
The professionals at Networks Northwest help our City Council, Planning Commission, and staff make thoughtful decisions to ensure our community is sustainable and resilient for many years to come.
- Mark Heydlauff, Charlevoix City Manager