JMG Career Readiness Program Underway in Manistee
A special Initiation and Installation Ceremony was held to formally kick-off the new Jobs for Michigan's Graduates (JMG) Career Readiness program in Manistee. The program is being offered in collaboration with the Northwest Michigan Works! Adult Education Learning Lab and provides career preparation, volunteer opportunities, and job training and placement assistance for GED students 17 to 24 years old.
The JMG Career Readiness program is available to young adults who are serious about completing a GED and finding gainful employment. The program meets weekly on Mondays at the Manistee Northwest Michigan Works Center, 1660 US 31 South. There is no charge to participate in the program and participants may enroll at any time.
For information about the JMG Career Readiness program in Manistee, contact Cheryl Wolfram at cheryl.wolfram@networksnorthwest.org or 231-620-5275.
Along with the program in Manistee, Northwest Michigan Works! coordinates JMG programs at the Charlevoix-Emmet Intermediate School District, the Traverse Bay Area ISD Career-Tech Center, and the Wexford-Missaukee Career Tech Center.
Jobs for Michigan's Graduates is the leading program of Youth Solutions, Inc., a premiere youth opportunity organization on a mission to equip young people with the skills to overcome barriers and win in education, employment, and as citizens. Youth Solutions is the state-based affiliate of the national Jobs for America's Graduates organization (jag.org), one of the largest and most successful school-to-work systems in the United States. The JMG model consists of a comprehensive set of services designed to help young people achieve education and career goals. For more information on Youth Solutions and its Jobs for Michigan's Graduates programming, visit ouryouthsolutions.org.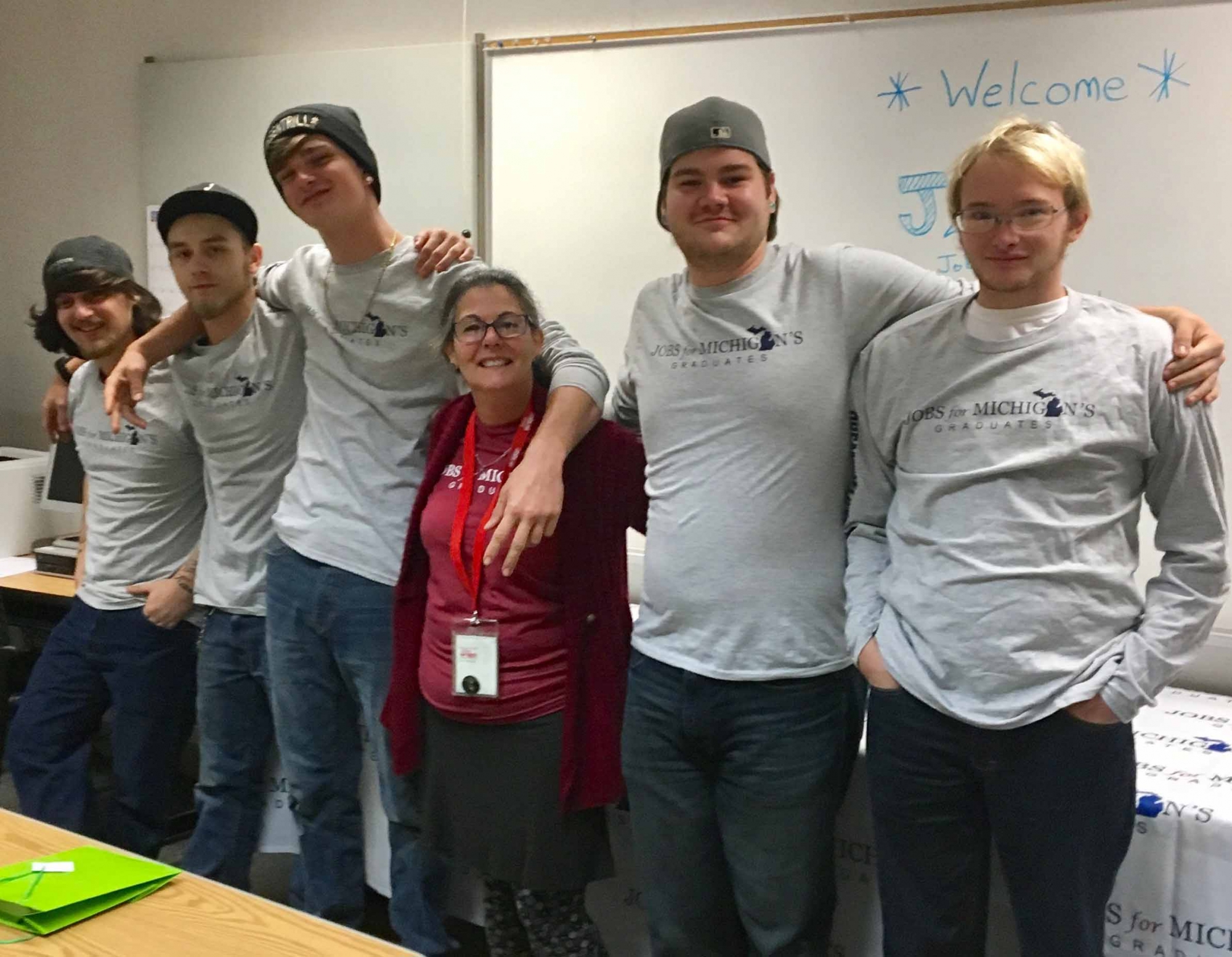 Northwest Michigan Works! is an essential resource for employers and job seekers in the Northern Michigan area.
- Kathy Stuart, Michigan Rubber Products Human Resource Manager