Industrial Sewing Training Offered by Northwest Michigan Works
Industrial sewing classes for Northwest Michigan Works customers will be offered in Cadillac in October. These classes are hands-on, short-term, and prepare participants for a lifelong career in the high-demand occupation of industrial sewing. Eastern Michigan University will provide the instruction.
Employers in Northwest Michigan are hiring 40 to 50 positions in the next six months, at a pay range from $8.50 to $14.00 per hour, with benefits. These employers will conduct interviews following the completion of the class.
Tuition and required materials are free to eligible Michigan Works customers in the ten-county region of Northwest Michigan. Transportation assistance to and from classes is available.
Training Available in Cadillac:
Elk Rapids: October 15 through 18, CANCELED
(this session is being canceled due to lack of participation; please consider attending in Cadillac)


Cadillac: October 22 through 25, Rec Boat Holdings
Learn More and Pre-Register at Northwest Michigan Works! Call Now!
Cadillac Michigan Works Center, call Ken at: (231) 775-3408

Manistee Michigan Works Center, call Pam at: (231) 723-2535

Petoskey Michigan Works Center, call Renee at: (231) 347-5150

Traverse City Michigan Works Center, call Alice at: (231) 922-3700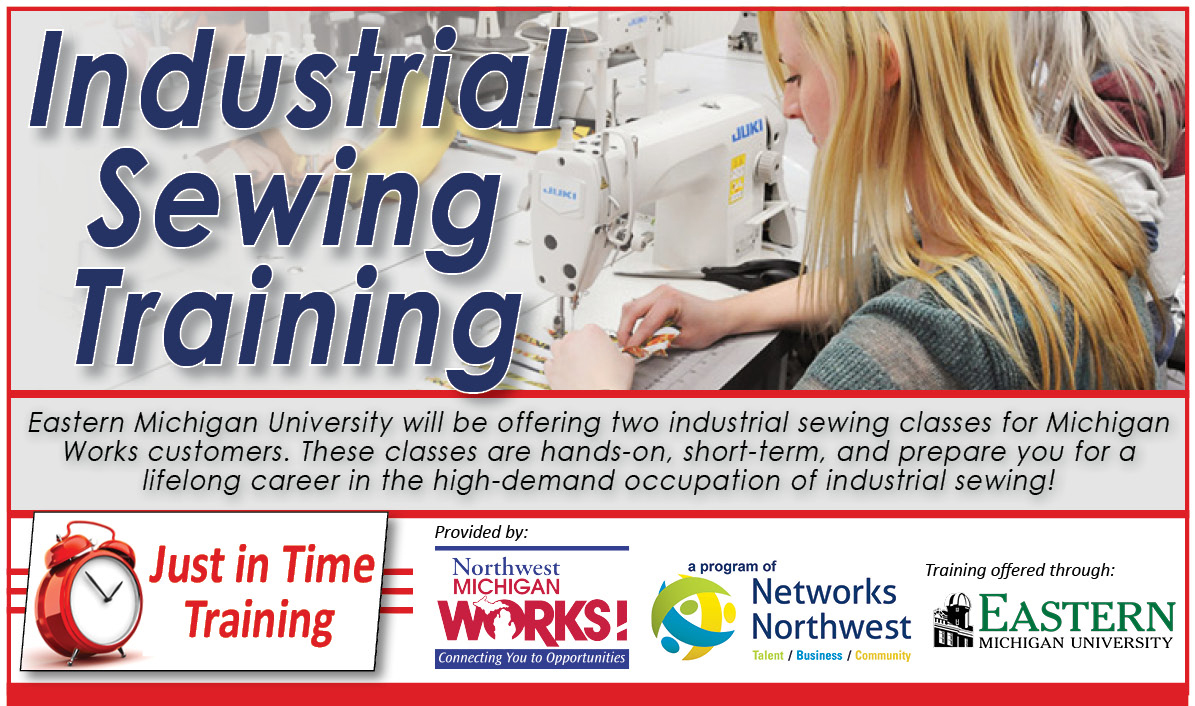 Testimonial
Northwest Michigan Works! is an essential resource for employers and job seekers in the Northern Michigan area.

Kathy Stuart, Michigan Rubber Products Human Resource Manager