College Application Event in Manistee to Help Graduates Apply to College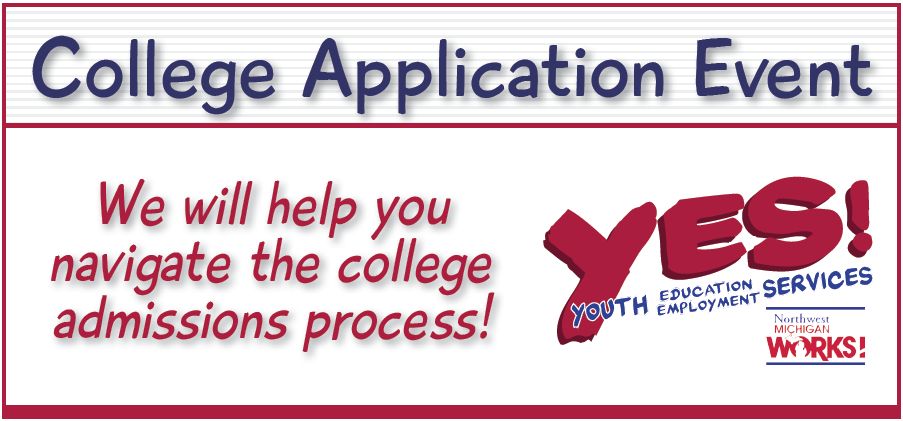 College Application Event
Thursday, Nov. 6, 2014, 3:00 p.m. to 6:00 p.m.
Northwest Michigan Works! Learning Lab
1660 US-31 South, Manistee MI 49660
The College Application Event is part of Michigan's College Application Week, a statewide and national initiative with the goal of providing every graduating senior the opportunity to apply to college. Special consideration will be given to help nontraditional graduates, such as those with a GED, and students who may not otherwise apply to college.
The applications can be made to certificate or licensing programs, associate's degree programs, and bachelor's degree programs.
Northwest Michigan Works! will be giving away a refurbished laptop at the event which will be held at the Northwest Michigan Works! Learning Lab, 1660 US-31 South, Manistee, MI 49660.
Our Township greatly benefits from Network Northwest's experience, depth of knowledge and understanding. Because they work with so many diverse communities in our ten-county region they understand the local land-use issues and are already working on solutions by the time we realize we need some help.
- Susan Odom, Chair, Suttons Bay Township Planning Commission