Cadillac Factories Pool Resources to Pay for Education of Skilled Workers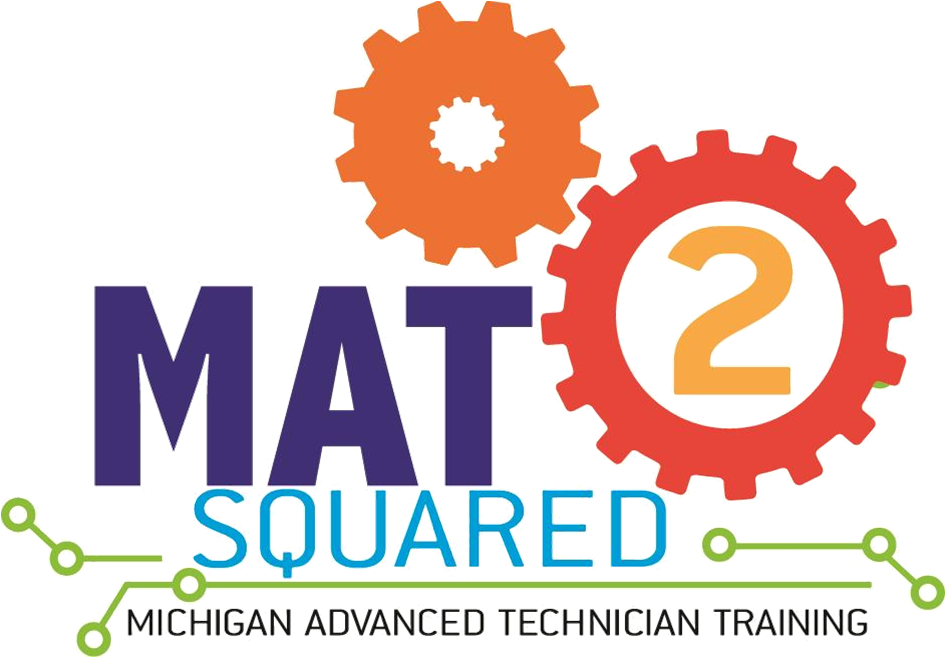 By Chris Lamphere, Cadillac News, May 4, 2015
The need for skilled workers in Cadillac is so great that a number of area factories have decided to put their monies where their mouths are.
Through a partnership with Baker College of Cadillac, 10 industrial facilities in the area have agreed to pool their resources in order to fund a program that provides a free education in career fields related to sophisticated robotic and automated systems. Those who are accepted in this five-year "mechatronics" program will work toward an Associates Degree while also receiving significant on-the-job training and exposure. Upon completion of the program, the applicant will be guaranteed a job at the company that sponsored their education.
"This mechatronics program essentially offers students full-ride scholarships and the opportunity to leverage college work and paid on-the-job experience to become a master of a skilled technical profession," said Baker College of Cadillac President Kelly Smith.
The following companies have committed to sponsor students for the program: Avon Automotive, Avon Protection, Borg Warner, Cadillac Casting Inc., FIAMM Technologies Inc., Kalkaska Screw Products, Rec Boat Holdings LLC, Rexair Inc. and Skilled Manufacturing Inc. in Traverse City.
Eleven students will be chosen for the first cohort of the program but industry leaders plan to sponsor additional classes into the foreseeable future.
---
---
Want to learn more?

There will be an informational session to tell you more about the free program and to answer your questions.

Cadillac Michigan Works! Center
Wednesday, May 27, 2015
10:00 a.m. to 11:30 a.m.

(click for larger view)
---
---
Sponsoring companies help train the students and employ them during college and upon graduation. The students navigate the program as a tight-knit unit, attending college and working at the sponsoring companies in recurrent eight-week intervals. The first cohort that begins in June will complete the program June 2018.
Baker College of Cadillac dean of business and technology Mark Lagerwey described the mechatronics program as a "perfect storm of need and opportunity."
"This is an exceptional opportunity for a motivated person," Lagerwey said. "Those with drive and determination will excel."
He noted an example of the program's success: A student who entered the mechatronics pilot program immediately out of high school in 2013 was named one of the Society of Manufacturing Engineers' 30 under 30 in 2014, before she even completed the program. Lagerwey said each applicant will sign a contract with the company that is sponsoring them. After they graduate, they will be required to work at least two years for the company. He said once they graduate, typical starting pay for the positions the applicants are trained for is at least $20 an hour, and possibly quite a bit more.
"These are positions these companies need," Lagerwey said. "They are hoping these employees stay with them for a long time."
"There is a severe lack of skilled trades in the area," said Brent Neverth, human resources director of FIAMM, a horn manufacturing facility in Cadillac. "There seems to be a talent gap. (Factories in the area) trade a lot of our employees back and forth. We have high hopes this program will grow our talent pool."
FIAMM General Manager Thomas Eory added that because of the lack of skilled workers, the qualified employees they currently have are forced take on a much larger work load.
"Adding some depth to our skilled employee pool should take away some of this burden," Eory said.
Each participant is ensured a steady income throughout the program: $200 a week to cover personal expenses while attending classes at Baker College plus an hourly wage that will increase annually at the sponsoring company. Those who are accepted into the program but do not fulfill their contractual obligations with the company that sponsored them could be penalized. At FIAMM, for instance, the candidate would have to pay back a portion of the tuition costs if they do not fulfill their obligations.
Lagerwey pointed out, however, that instances of this happening have been virtually non-existent in parts of the state where this program already is in place.
"The screening process (for applicants) is really thorough," Lagerwey said. "Each one is pretty well vetted by the (company that sponsors them)."
Applicants must be high school graduates at the start of the program and provide their ACT scores or take the ACT Compass exam. Interested individuals are encouraged to apply as soon as possible because applications are reviewed and accepted on an ongoing basis. Applications are made through MEDC at www.mitalent.org/mat2.
For more information about the mechatronics program, contact Cheri Sprik in the Baker admissions office at (231) 876-3119 or cheri.sprik@baker.edu, or visit baker.edu.
Testimonial
The professionals at Networks Northwest help our City Council, Planning Commission, and staff make thoughtful decisions to ensure our community is sustainable and resilient for many years to come.

Mark Heydlauff, Charlevoix City Manager