Armor Express Selected as Michigan's Government Contractor of the Year
Most businesses would never dream of firing bullets into their products. But at Armor Express in Central Lake that's exactly what they do to test their products. Armor Express manufactures body armor used by law enforcement and the military.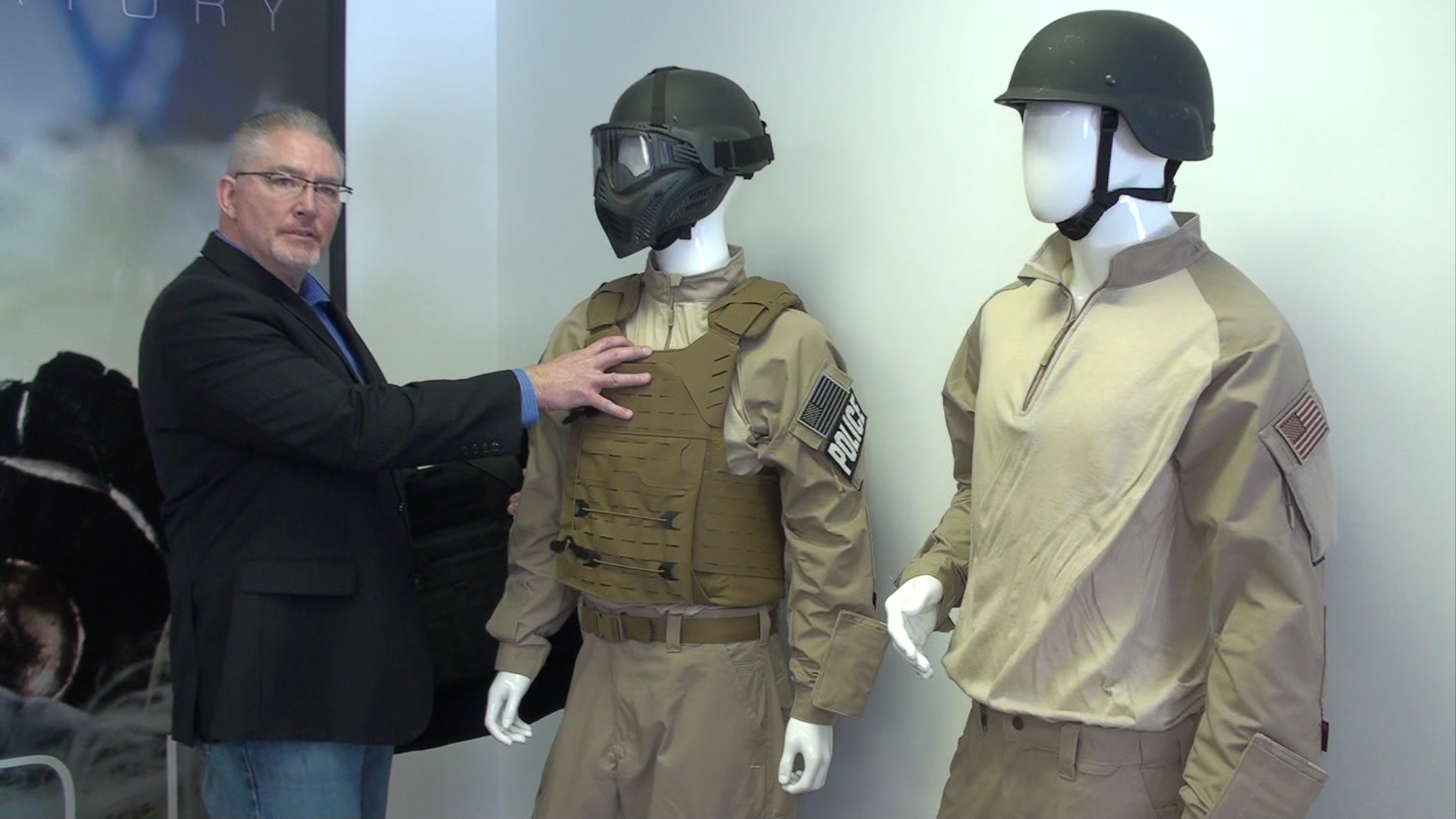 "Armor Express saves lives by producing soft concealable and tactical body armor that is bullet resistant," said Todd Olson, Director of Contracts at Armor Express. "We protect anybody that would be in harm's way."
Armor Express designs, tests, and manufactures their body armor in Central Lake and sells their products around the world. The company's customers include federal law enforcement agencies like the DEA, FBI, and US Marshals, and branches of the U.S. military, including the Air Force, Army, and Navy.
"Government business is very important because it includes the federal law enforcement all the way through the military, so it's a significant piece of business for Armor Express," said Olson.
To help with their efforts to do business with the government, Armor Express has developed an ongoing relationship with the Northwest Michigan Procurement Technical Assistance Center or PTAC.
"The PTAC is always there for us whenever we have any questions," said Olson. Whether it is getting registered, filling out a proposal, understanding price histories, and then all the way through contract performance."
"Through their experience with the PTAC Armor Express was able to be awarded a GSA Schedule Contract and that's been very lucrative for them," said Anne Helbig, Northwest Michigan PTAC Program Director. "They were able to utilize that experience and start to pursue larger contract opportunities."
Armor Express's success with government contracts and its ongoing work with the PTAC have earned the company recognition as Michigan's Government Contractor of the Year.
"They're an important company to our region," said Helbig. "They produce something that saves lives. To have something like that made here in northern Michigan is really something that we should all be proud of."
"To know that we're doing a significant part of our business with the Federal government and be recognized for it is very important," said Olson. "Not only to us at the management level but to the people that work down at the plant. They know that they're putting body armor on the people who protect and serve us."
The professionals at Networks Northwest help our City Council, Planning Commission, and staff make thoughtful decisions to ensure our community is sustainable and resilient for many years to come.
- Mark Heydlauff, Charlevoix City Manager