Armor Express Receives Statewide Recognition For Creating and Retaining Jobs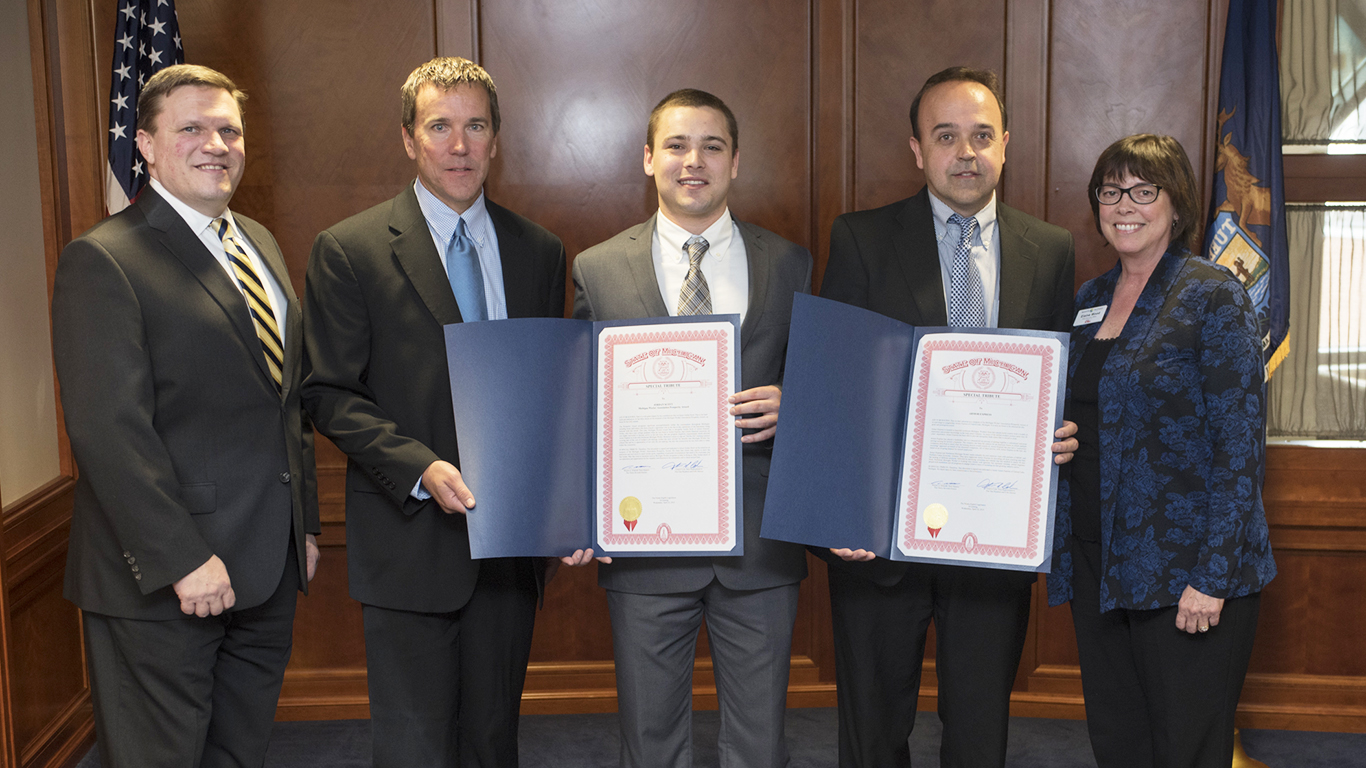 (l. to r.) Wayne Schmidt, State Senator; Ed Kiessel, COO, Armor Express; Jordan Scott, Sales/Marketing Associate, Armor Express; Paul Hresko, HR Manager, Armor Express; Elaine Wood, CEO, Networks Northwest.
Armor Express in Central Lake has received a Michigan Works! Association Prosperity Award. The award recognizes employers, workers and organizations for significant accomplishments within Michigan communities that showcase economic impact resulting from newly created jobs, transformational training, and effective talent pipeline development.
Networks Northwest and Northwest Michigan Works! nominated Armor Express for the award for the company's role in helping to create an employee training program and for effectively using other services provided by Michigan Works!
State Senator Wayne Schmidt presented the award to Armor Express during a special recognition event in Lansing on April 22. The company was one of 24 companies honored from across the state. Jordan Scott, Sales & Marketing Associate for Armor Express, was also recognized for his success at the company following his placement and training through Northwest Michigan Works!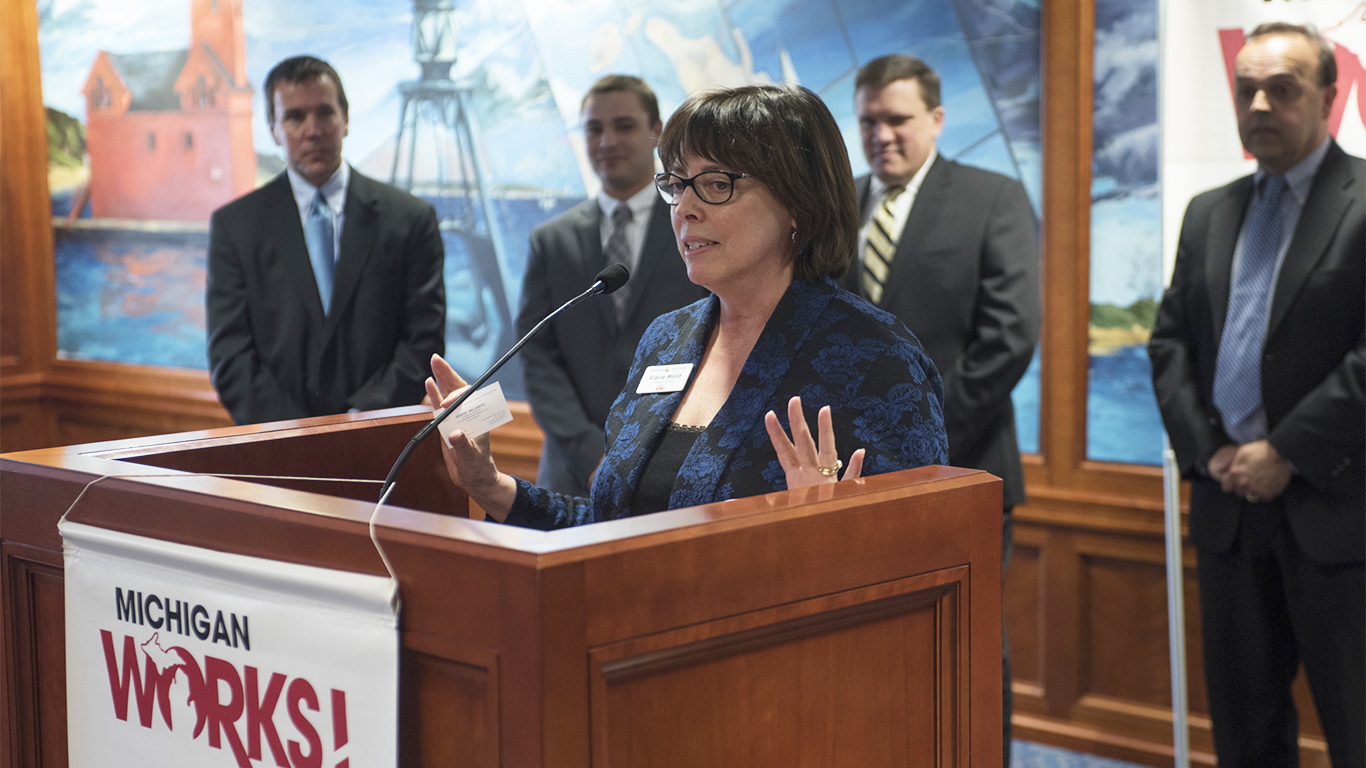 "Armor Express is playing a leadership role in a demand-driven process of putting together a customized industrial sewing training for several companies," said Elaine Wood, Networks Northwest CEO. "The company has been the catalyst for an employer forum in which multiple companies described in detail what the training should consist of. Armor Express has also worked closely and successfully with us on their recruiting and training processes."
"With employers like Armor Express, Michigan's future couldn't be brighter," said State Representative Triston Cole (R-Bellaire). "Networks Northwest is doing a fantastic job answering Governor Snyder's call to meet the demands of employers and train our friends and neighbors for 21st century jobs."
Besides helping to develop the training program, Armor Express has used Michigan Works! for employee recruiting, referral, and screening. The company has also utilized the On-the-Job Training program to help cover the cost of training some of their new employees.
"Being a small to mid-sized company we're able to utilize the help of the Michigan Works! professionals that know where to go, otherwise we have one or two people trying to figure out what to do," said Ed Kiessel, Armor Express COO. "It's great to have Michigan Works! as part of our team."
Armor Express is based in Central Lake and designs, manufactures, and markets a full line of ballistic and puncture protective concealable and tactical body armor for law enforcement and the military.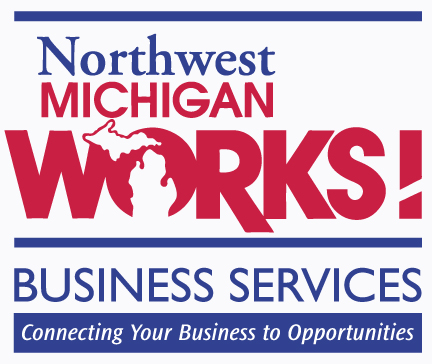 Related info:
Business Services | Business Liaisons | Small Business Development Center
Testimonial
Our Township greatly benefits from Network Northwest's experience, depth of knowledge and understanding. Because they work with so many diverse communities in our ten-county region they understand the local land-use issues and are already working on solutions by the time we realize we need some help.

Susan Odom, Chair, Suttons Bay Township Planning Commission