Regional Road Update and Proposal 1 Overview April 22 in Cadillac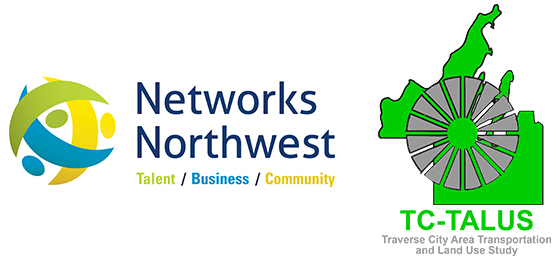 News Release
FOR IMMEDIATE RELEASE
April 8, 2015
Media Contact:
Dan Boss, Communications Specialist
231-929-5047 | danboss@networksnorthwest.org
Regional Road Update and Proposal 1 Overview April 22 in Cadillac
CADILLAC, MI – The state of the region's roads and the transportation funding proposal on the May ballot in Michigan will both be discussed at an April 22 meeting in Cadillac. The meeting will run from 10:00 a.m. to 12:00 p.m. in the Lake Superior Room at the Wexford-Missaukee Career Tech Center, 9901 East 13th Street. The meeting is being sponsored by Networks Northwest and the Traverse City Area Transportation and Land Use Study (TC-TALUS).
The meeting will include presentations by Networks Northwest Regional Planner Mike Woods and Bob Schneider of the Citizens Research Council of Michigan. Woods will share information on the state of the region's roads including road condition, road safety, and upcoming construction. Schneider will provide a neutral, non-partisan overview of Michigan's Proposal 1, a sales tax and road funding measure set to appear on the May 5 ballot. There will be opportunities for question and answer after the presentation.
There is no cost to attend the event, but RSVPs are requested at nwm.org/roadupdate or by calling Angie Lemon at 231-929-5077.
Testimonial
Northwest Michigan Works! is an essential resource for employers and job seekers in the Northern Michigan area.

Kathy Stuart, Michigan Rubber Products Human Resource Manager