Local Jobs for Michigan's Graduates Program Receives National Recognition

The Jobs for Michigan's Graduates (JMG) program in northwest Michigan has received national recognition. The program, coordinated in the region by Northwest Michigan Works!, received a 5-of-5 Award from the Jobs for America's Graduates (JAG) Board of Directors.
The 5-of-5 Award recognizes JAG programs that meet or exceed national standards in five categories measuring student success. Local students have been involved in the Jobs for Michigan's Graduates program at the Beaver Island Lighthouse School, the Wexford-Missaukee Career Tech Center in Cadillac, and the Club 180 out of school youth program in Traverse City.
Jobs for Michigan's Graduates is a state based affiliate of the national Jobs for America's Graduates organization, one of the largest and most successful school-to-work systems for at-risk and disadvantaged young people in the United States. The JMG model consists of a comprehensive set of services designed to keep young people in school through graduation and improve the rate of success in achieving education and career goals.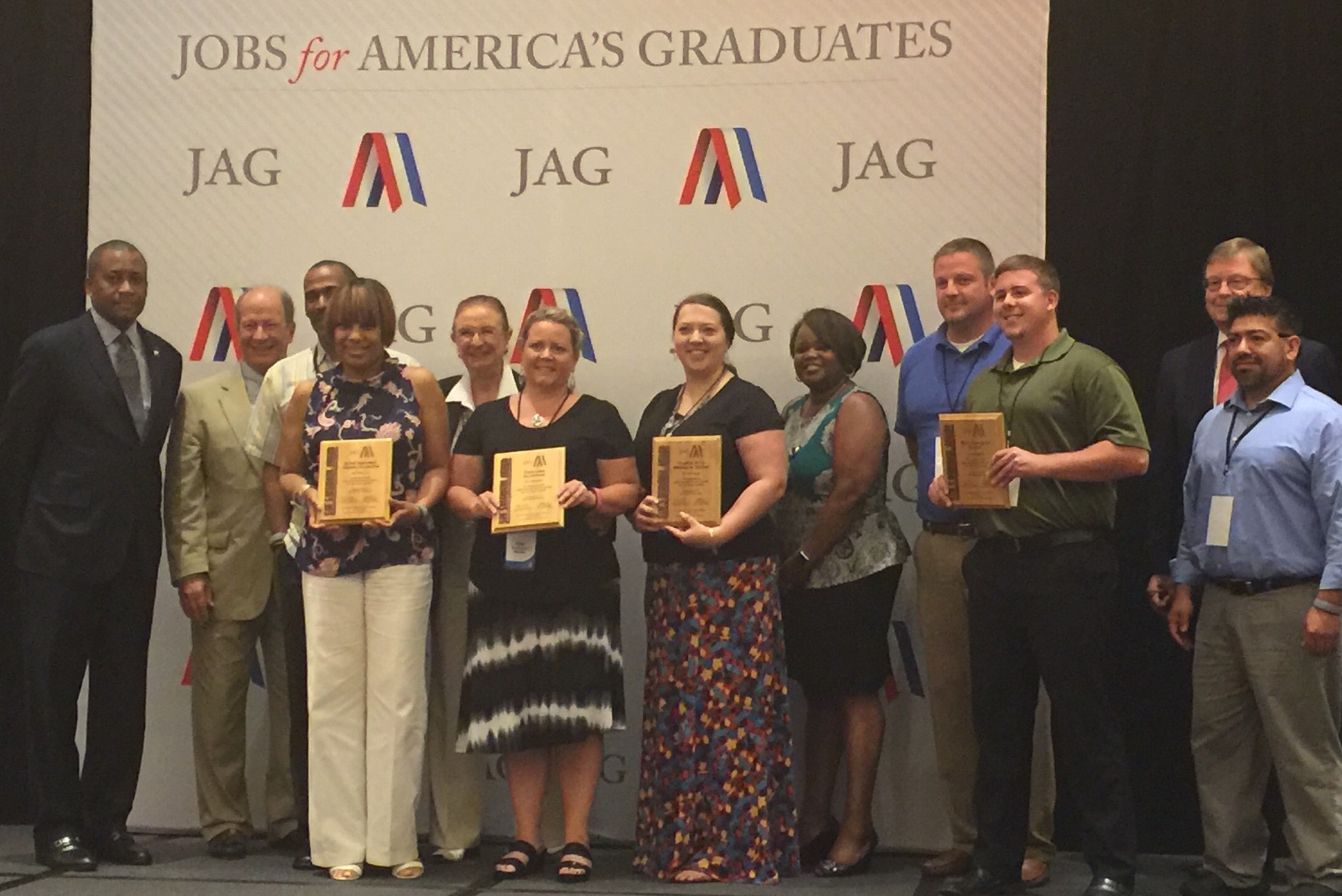 Northwest Michigan Works! Youth Advisor and JMG Program Coordinator, Dana Venhuizen (6th from left), accepts the
5-of-5 Award at the JAG National Training Seminar.
Testimonial
Elise, Sarah and Elizabeth of Networks Northwest really made the Speak-Up Kalkaska Event successful, and we look forward to our continued partnership in completing the cooperative Master Plan Process.

Cash Cook, Kalkaska DDA Director