Space: A Commercial and Defense Opportunity? - Traverse City, Michigan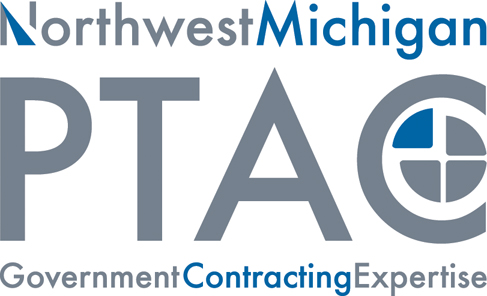 September 25 & 26
The symposium focus is on understanding and taking advantage of defense and commercial opportunities in near-earth and low orbit space.
Thought leaders and policymakers who are envisioning and implementing the USA's presence in space will provide context for the program. Prime contractors and program managers will brief attendees on their current and planned projects. They will be detailing the needs and opportunities available to the USA's supplier network.
Attendees representing small and medium-sized enterprises in the fields of engineering and manufacturing will have the opportunity to participate in B2B meetings with the presenting prime contractors.
Whether it is the Pentagon's new Space Force, nano/microsatellite networks, or Missile Defense Systems, near-earth outer space is becoming crowded with business opportunities. Growth focused enterprises who aspire to be part of the next generation of high tech companies will benefit from attending this event.
Symposium Speakers include:
Lt. Gen. David A. Deptula, USAF (Ret.), Dean of the Mitchell Institute for Aerospace Studies, is a world-recognized leader and pioneer in conceptualizing, planning, and executing national security operations from humanitarian relief to major combat. In addition to his duties as Dean of the Mitchell Institute, he is the Risner Senior Military Scholar at the U.S. Air Force Academy; a board member at a variety of organizations; an independent consultant; and sought after commentator around the world as a thought leader on defense, strategy, and ISR.
Col. Douglas L. Loverro, USAF (Ret.), President, Loverro Consulting is a highly regarded senior DoD space thinker and leader. He was Executive Director for the Air Force's Space and Missile System Center and most recently was DoD's Deputy Assistant Secretary of Defense for Space Policy. He was a distinguished graduate from the Air Force's Air Command and Staff College and Squadron Officer School and was the #1 graduate from DoD's Industrial College of the Armed Forces. He is an outspoken advocate for greater use of commercial capabilities and manufacturing for future DoD space and launch missions.
The symposium is being presented by the Michigan Aerospace Manufacturers Association.
Symposium Program Participants include:
The Mitchell Institute, Boeing, United Launch Alliance, Atlas Space Operations, Futuramic

Symposium Partners:
Networks Northwest, Northwest Michigan PTAC, Chemical Bank, Pure Michigan Business Connect, Futuramic, lift Lightweight Innovations, the Air Force Association.
Symposium Venue
September 25
NMC Hagerty Center
715 E. Front St.
Traverse City
September 26
Park Place Hotel
300 East State Street
Traverse City
Registration
Michigan Companies
Before August 31, 2018, $99. After August 31, 2018, $149.
Out-of-State Companies
Before August 31, 2018, $599. After August 31, 2018, $649.
Visit MichMan.org to register and for updates about the symposium.
Testimonial
Networks Northwest always proves to be a valued resource for our local government planning efforts. No organization does a better job of convening partners, promoting collaboration, and reporting on the data than does Networks Northwest

Ty Wessell, Leelanau County Commissioner