Michigan Skilled Trades Training Fund
About the Michigan Skilled Trades Training Fund
The $20M Skilled Trades Training Fund (STTF) was recommended by the Governor and supported by the Legislature to assist businesses in filling critical talent needs and to provide individuals with the skills needed for in-demand jobs. The STTF provides competitive awards for short-term training that boosts quality and competitiveness, and that leads to opportunities for new jobs and/or wage growth for existing workers.
How to Apply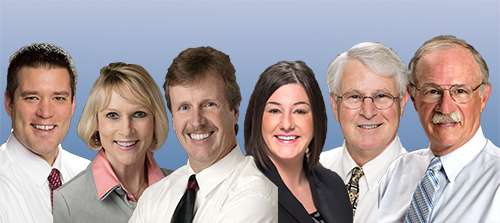 Northwest Michigan Works Business Liaisons (l. to r.): Rob Dickinson, Michelle Socha, Rob Best, Jessie Mitchell, Buck Love, and Ron Heffelfinger.
The fourth year of the STTF begins with an Open Application Period from September 12, 2016 to October 14, 2016. Applications are available through your Business Liaison, starting September 12. To start the Application process, please review the resources at the following link to the WDA website and contact your Northwest Michigan Works Business Liaison. Businesses should submit their applications to Northwest Michigan Works by October 7 for review.
Skilled Trades Training Fund (Michigan WDA website)
What Employers Are Saying About STTF
"Petoskey Plastics received $27,000 from the Skilled Trades Training Fund. We utilized it to train 41 of our technicians in two classes; blueprint reading and blown film process. Several of our associates were part time employees and were moved to full time as a result of this training. A larger group received pay increases after completing the training, and a few received promotions. North Central Michigan College served as our trainer for both classes. Working with the college made the process seamless from the first step of completing the paperwork to handing out the certificates. Michigan Works was equally as helpful. The Petoskey office was exceptional in every aspect from providing information and help with the application process to follow up during the training and closing the loop at the end of training. This grant not only helped us stay competitive in a global market but gave the Petoskey area a much needed boost in the economy. Thank you to everyone for making this a successful collaboration."
--Allan Hopkins, Petoskey Plant Manager, Petoskey Plastics


"The STTF grant was extremely helpful to the Boyne City Honeywell site. As you may recall we received funding for CNC training in the Mobile lab, and also to conduct some much needed lean mfg training. The CNC training has given us the flexibility to use recent CNC capital more effectively which over time may help us make a case for bringing back work we have outsourced over the past few years. It's not a panacea, but it's a start. As for the lean training, the instructor was very good and really helped some of our employees think about it differently, which led to more participation and acceptance than previously experienced. We are hoping to see the grant funded for this year too."
--Jason Scott, Honeywell, Site HR Leader

"We wanted to express our sincere gratitude for the training funds you provided to Strata Design. We were able to train nine employees and make them more proficient on CNC machining centers and our cabinet design software systems. Because of the training we received, these are a portion of the benefits we are now able to do: order material further in advance than before, which allows us to negotiate better pricing with our suppliers and reduce expediting fees; produce our products with a shorter lead time; and to design complete assemblies engineering and have the code go directly out to the floor for cutting and machining. With these improvements and training, we are growing the company and continuing to add employees."
--Tyler Cerny, President, Strata Design, Inc.
What Participants Are Saying About STTF

"Being included in the education grant has provided me an opportunity to further my career path into Information Systems. I appreciate the opportunity to gain this knowledge and to do so at a reduced rate is just icing on the cake. Thank you very much!"
--Kasey Sadler, Munson Healthcare Employee

"The education grant received by Munson HAS allowed me to complete a training in CompTIA Healthcare IT which I had been looking into for a while. I wasn't sure how I was going to complete it between work, school and family. The grant allowed me to complete the training while at work which is about the only way it would have worked for me. My managers were great about making the time for me to train, and I passed the certification exam two weeks later."
--Jeff Stewart, Munson Healthcare Employee

"The training provided by the grant improved my understanding of networking which has resulted in more efficient troubleshooting and improved teamwork with our Infrastructure Team."
--Martha Duby, Munson Healthcare Employee

"This education combined with my existing developer skills provides countless opportunities to create solutions for process improvement and collaboration in the organization that would enhance productivity and reduce expenses by taking advantage of software platforms that are already owned.
--Shari Conkle, Munson Healthcare Employee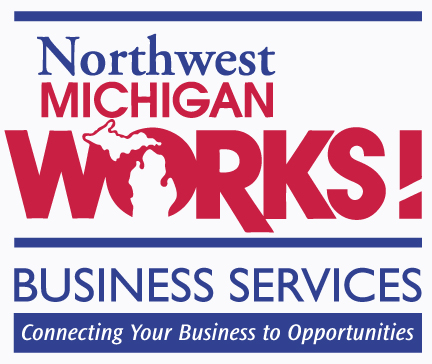 Northwest Michigan Works Business Liaisons
Northwest Michigan Works! is a proud partner of the American Job Center Network.